WOW! The CE Week You've been waiting for!
Word & Brown's exclusive "Week of Webinars" is the only place where you can earn so many CE credits in just a few days – all without leaving the office.
CE Credits in one week
New CE courses for 2021
Convenient online format
Industry-leading expert presenters
Wide range of class topics
Three $100 reward raffles after each webinar
$1,300 raffle for attending all courses
Tons of CE Classes. All In One Place.
5 days. 13 webinars. 13 CE Credits. Led by industry pros, WOW classes cover the full gamut of topics you want to know more about. In just one week, you could even earn all the CE Credits you'll need for the entire year! So clear your schedule and start registering!
Sunsetting the COVID-19 Pandemic
Presented by Paul Roberts
CE#385565
This class educates participants on health care changes in response to COVID-19. The majority of relief in 2020's Families First Coronavirus Response Act (FFCRA) and Coronavirus Aid, Relief, and Economic Security (CARES) Act expired 12/31/2020; however, new legislation followed. Agents will gain a deep understanding of the American Rescue Plan (ARP) Act, encompassing 2021 options and/or requirements for Health Flexible Spending Accounts, Dependent Care Flexible Spending Accounts, and Premium Only Plans (POPs). Other topics include the Paycheck Protection Program, employer credits for paid sick and family leave time, and the employee retention tax credit.
Broker Online Security
Presented by Scott Diehl
CE#385669
This course provides a practical guide of defensive strategies to help agents avoid being a breach at home, in the office, or while traveling to meet clients. Participants will gain insights to protect personal or agency business, and all client data, in vulnerable times – while adhering to HIPAA privacy and security compliance guidance. Learn measures that can be put in place immediately and easily to protect consumer data. Topics include leveraging VPNs and mobile devices on-the-go, securing webinar/online meeting software, fortifying home and office Wi-Fi routers, enabling and leveraging multi-factor authentication, and becoming aware of security threats facing agents.
Leave Laws and Employee Benefits in a Pandemic
Presented by Marilyn Monahan, Esq.
CE#385739
Administering benefits during employee leaves is always challenging. The COVID-19 pandemic adds another level of complexity. This program looks at the variety of leave scenarios a person can take in 2021 – under the federal Family Medical Leave Act (FMLA), California Family Rights Act (CFRA), and Pregnancy Disability Leave (PDL). It also includes detailed information on leave under COVID-related measures like the Families First Coronavirus Relief Act (FFCRA) and California Senate Bill 95. Participants will learn which benefits employers must offer, for how long, how they're paid for, how state and federal measures interrelate, best practices, and action items.
COBRA Administration During COVID-19
Presented by Paul Roberts
CE#385564
Health insurance brokers will gain insights on the deep and sweeping changes introduced to group health COBRA administration following passage of the American Rescue Plan (ARP) Act. Course information also addresses Department of Labor and Employee Benefits Security Administration changes to COBRA election timelines and payment deadlines – all of which are unique to the coronavirus pandemic in 2021. Participants will be able to have more informed conversations about COBRA compliance with employer clients and their employees, and will be able to discuss breaking changes, especially related to COBRA premium subsidies through the federal government.
Online Collaboration for the Insurance Agent
Presented by Scott Diehl
CE#385839
Insurance agents will gain a better understanding of how to leverage collaboration, and better organize resources, to ensure efficient and effective sales and client service. This course addresses the rapid digitization of all processes as a result of the increasing transition to a work-from-home environment, which will forever change the way insurance professionals work. This course focuses heavily on the presenter's personal journey as a developing manager; it highlights techniques that have allowed reorganization of a small team to deliver high performance and a continuous expansion of responsibilities without the addition of new resources.
Ethics I: Foundational Ethics and Principles for Health Insurance Agents
Presented by Paul Roberts
CE#366636
Educating health insurance sales professionals on the basic responsibilities of an honest, ethical agent is the focus of this course. Participants will learn philosophical components of integrity – and how to apply quality business ethics and ethical solutions to real-life, health insurance sales scenarios. This can help an agent evaluate the differences between the distinctions of ethical behavior and laws or regulations.
Ethics II: Worthy of Your Clients' Trust
Presented by Rene Gonzalez
CE#366671
This ethics course is designed to educate and inspire brokers to make integrity and customer CARE (compassion, advocacy, responsibility, and education) the foundation for all ethical decisions and service to clients. The course objective is to equip and encourage brokers to set, and consistently adhere to, a high standard of accountability and integrity for themselves and the team members who are under their supervision.
Ethics III: True North: NAHU Code of Ethics as a Moral Compass
Presented by Rene Gonzalez
CE#368971
This course challenges brokers to evaluate their own ethical practices to see how they align with the National Association of Health Underwriters' Code of Ethics. We discuss NAHU's principles as the "true north" of a broker's moral compass and the importance of privacy, honesty, and professional conduct in sales, service, and dealings with clients, associates, other brokers, and the companies you represent.
2021 Legislative Update from Washington DC
Presented by Marcy Buckner, J.D.
CE#385888
This course examines legislative and regulatory actions taken by Congress and federal agencies in response to the COVID-19 pandemic. It also highlights the role the National Association of Health Underwriters (NAHU) is taking in the process. Topics addressed include the outlook on the new Biden administration; priorities for the new 117th Congress; the recently passed American Rescue Plan (ARP) Act; implications of a 50-50 U.S. Senate; major regulatory actions taken and expected in the near-term and later; 2021 NAHU federal priorities; and how NAHU members, the overall agent/broker community, and employers can get involved.
Account Based Plans: Pandemic Changes
Presented by Rene Gonzalez
CE#385667
This course educates agents on sweeping changes made to account based plans due to the COVID-19 pandemic, specifically Premium Only Plans (POPs), Health Flexible Spending Accounts (FSAs), Dependent Care FSAs (DCAPs), Health Reimbursement Arrangements (HRAs), and Health Savings Accounts (HSAs). Participants will become familiar with plan types, and better understand how they work as we approach an end to pandemic provisions in 2022. Gain an understanding of how these plans temporarily differ from longstanding provisions and how they could change. Topics include updated timeframes, notices, account balance allowances, ERISA notification requirements, and how mandatory and optional changes affect employers.
Diversity and Inclusion
Presented by Paul Roberts
CE#385663
This course defines ethical responsibilities agents hold to clients, prospects, the industry, other agents, the public, team members, and one another – all diverse, different, and also similar. Emphasis is on development of a spirit of diversity and inclusion, with a goal of improving experiences, while influencing the industry's future. Participants will uncover the power of inclusion – to better serve the diverse consumer base and improve the industry by becoming more inclusive. The ultimate objective is to elevate the ethical agent mindset of enhancing competence, while developing an understanding of ethical decision-making to prevent, identify, and resolve ethical dilemmas.
Fast Flash Compliance Tips
Presented by Rene Gonzalez
CE#385668
This class educates health insurance agents on the top compliance areas in the group benefits space. Designed to move quickly, the course provides participants with a diverse array of compliance tips on the most troubling and important areas for employer clients with regard to health plans. Agents will gain insight to provide group health plan insurance solutions and compliance insight to employers, navigating the related pitfalls associated with such plans and general benefit administration to provide clients better peace-of-mind in the often-confusing compliance space.
SCOTUS and the Constitutionality of the ACA
Presented by Paul Roberts
CE#385029
This course provides a legislative update on the Texas v. California case in the Supreme Court of the United States (SCOTUS). It discusses previous Affordable Care (ACA) hearings by SCOTUS, as well as what is in jeopardy as the high court hears this case. The course reinforces major components of the ACA for both employers and individuals. Participants will learn case details and gain a deeper understanding of the ACA "Individual Mandate," why it was deemed unconstitutional by a federal lower court, and what that might mean for law's future.
X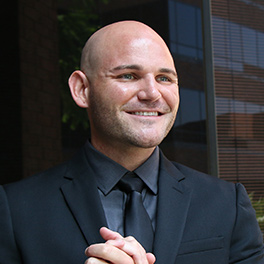 Paul Roberts
Director of Education
and Market Development
Paul leads educational initiatives and provides oversight for the WBCompliance team in California and Nevada. A 15-year GA veteran with W&B, he is a frequent speaker and author, and is highly active in underwriter association leadership at national, state, and local levels.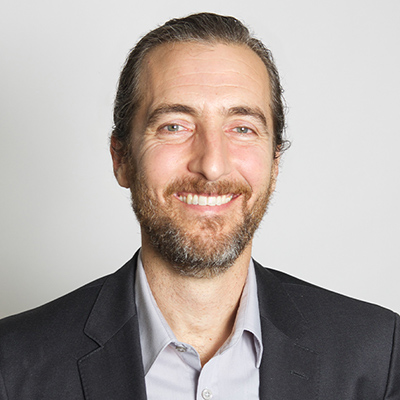 Scott Diehl
Vice President of Product
and Digital Strategy
Scott oversees the Word & Brown General Agency software and insurance product portfolio, including strategy, quoting websites, mobile applications, API infrastructure, enrollment, and inforce policy management – providing integrated solutions to help solve real-world problems for brokers and their customers.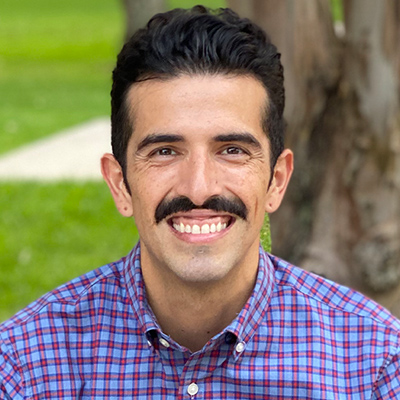 Rene Gonzalez
Senior Compliance Analyst
Rene has more than 14 years of health insurance experience. He played an integral role in the development and launch of the Word & Brown Compliance department. His familiarity with the ACA and other health laws makes him a great broker resource.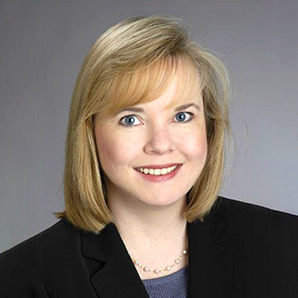 Marilyn Monahan, Esq.
ERISA Attorney
Marilyn is an ERISA attorney whose practice focuses on advising employers and insurance consultants on the benefits industry. Her specialties include ERISA counsel, ACA reporting and compliance, leave laws, HIPAA, and COBRA. She lectures frequently on benefits developments.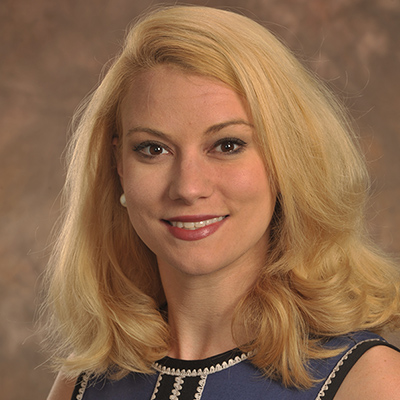 Marcy Buckner, J.D.
Sr. VP of Government Affairs, NAHU
Marcy Buckner, J.D., is senior vice president of government affairs at NAHU. She manages monitoring of state legislatures, insurance departments, and intergovernmental organizations, coordinating efforts to advance the interests of professional health insurance producers. She is liaison to multiple federal agencies.
Wow! You Got Them?
Yup, we sure did . We've gathered our top experts to bring you the best in continuing education!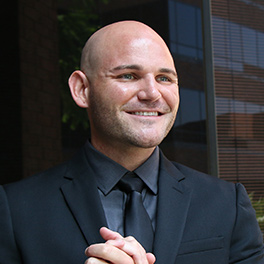 Paul Roberts
Director of Education
and Market Development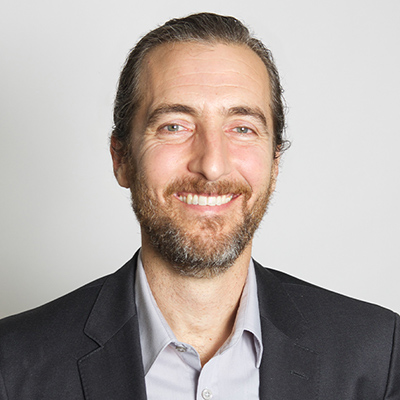 Scott Diehl
Vice President of Product
and Digital Strategy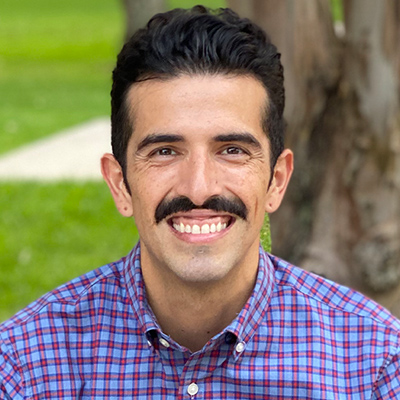 Rene Gonzalez
Senior Compliance
Analyst
Guest Speakers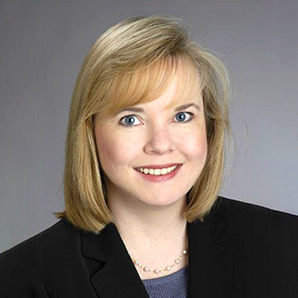 Marilyn Monahan, Esq.
ERISA Attorney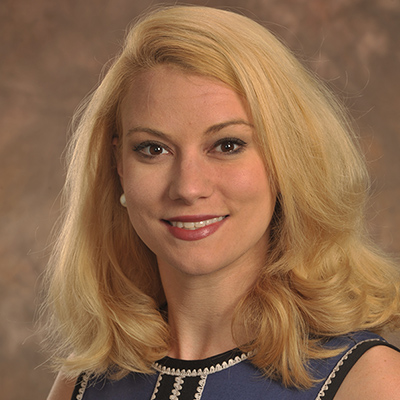 Marcy Buckner, J.D.
Sr. VP of Government Affairs, NAHU
Brokers Week of Webinars
"Word & Brown and WOW give back to the agent and inform the agent. Quality material by industry professionals. It's a WIN-WIN!"
"WOW, just wow!!! These webinars are fantastic, timely, and worth the time to attend."
"Week of Webinars was terrific. The speakers and content were top shelf. Thank you!"
"WOW is a great chance to brush up on industry knowledge and learn new things that I use every day in my job. Plus, you earn CE Credits, which is a nice bonus!"
"Thank you for giving back to the broker community."
"WOW lives up to its name! The topics are different from standard CE offerings, great speakers who present in a fun and informative way. Always walk away with new useful knowledge and FREE CE Credits! Look forward to it every year."
"I've participated in Word & Brown's Week of Webinars for a couple of years now. It's better every year, and is the best program offered by any GA I have worked with."
"The presenters provide clear, accurate knowledgeable information along with real-life examples that make it easier to understand as it relates to my business sector."
"The Week of Webinars is very informative, thorough, and convenient. It's a great way to learn, and earning CE Credits is a bonus. Word & Brown does a great job supporting brokers. As an independent broker, I don't feel alone with W&B backing me up."
"WOW -- Week of Webinars -- is another way Word & Brown separates itself from their competition. The CE Content provided by the speakers was timely and innovative. Thank you for making a difference for brokers! "
WOW Classes Are So Money. Literally.
Click for the content. Stay for the cash prizes. Are we making cents? At the end of each webinar, we'll announce three winners who will receive a $100 reward card . So be sure to stick around after the webinar has ended to see if you've won.
Attend all the webinars in the week and you'll be eligible to win a $1,300 reward card ! The winner will be contacted one week after the last webinar has ended.
Earn one more chance to win by answering our survey we'll send out after all credits have been submitted to the DOI.
39 Chances to Win $100
At the end of each webinar, 3 winners will be announced and will win $100 reward cards!
Get a Shot at $1,300
If you attend all 13 webinars during the week, you'll be entered to win $1,300!
Answer Survey for a Chance at $100
We'll send out a survey, earning you another chance to win!
It's Time to Register!
What
Week of Webinar has online CE courses
When
Monday, June 14 - Friday, June 18
Why
Earn up to 13 CE Credits in one week and qualify for cash prizes
Where
Anywhere with an Internet connection