3 Advantages of Website Security and SSL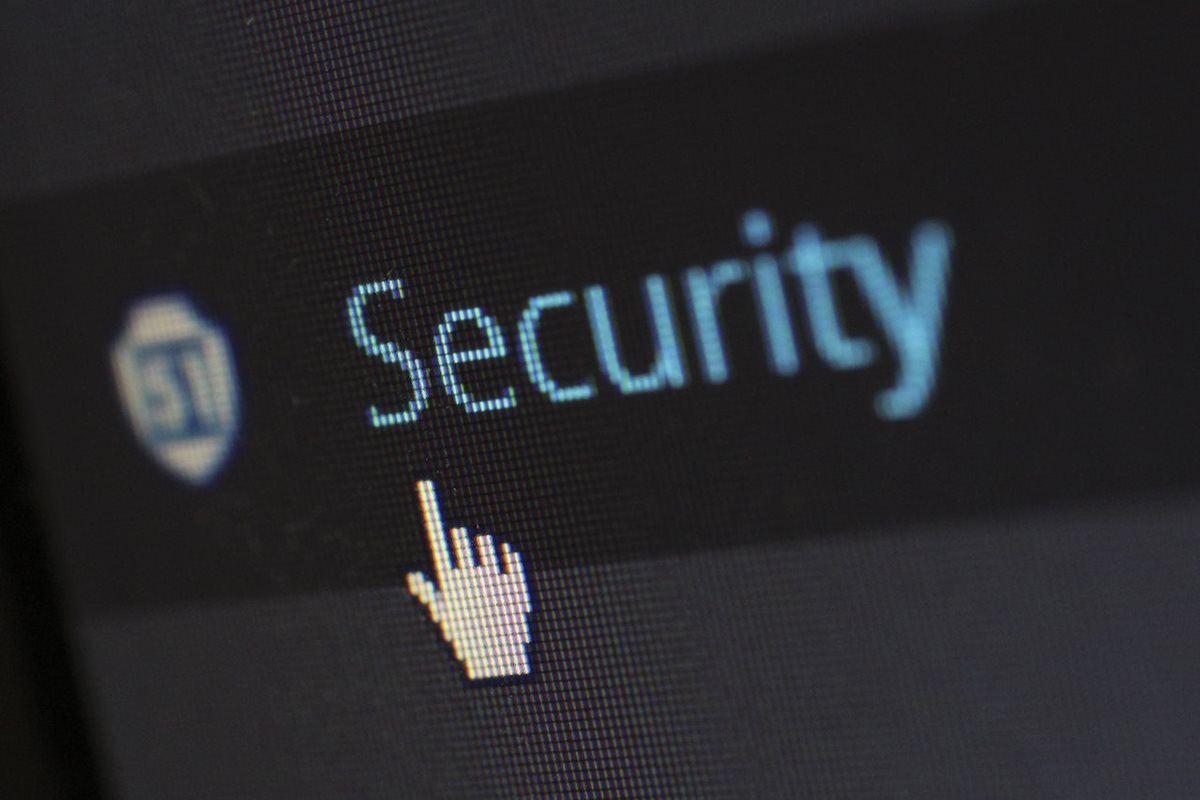 Both website security and cybersecurity have seen an increase in attention over the past several years. With data breaches and website hacks more common than ever (with regular appearances in the daily
news cycle), taking precautions is critical.
What steps can insurance brokers and agencies take to ensure that your clients' data is safe and secure? In this article we breakdown one of the key first steps to website security: making sure your site is protected by Secure Sockets Layer (also known as SSL).

What is an SSL Certificate?
SSL is a standard web security technology that establishes an encrypted link between any server and a client — typically a web server (website) and a browser. SSL helps to make your website more secure by ensuring that any data transferred between users and websites, or between two systems, remains impossible to read. When your site is secured with SSL, your website also receives a digital certificate that authenticates the website's identity and enables an encrypted connection.
How Can You Tell if a Website is Secured With SSL?
Secure websites can be detected by the "s" in the full URL string and by the padlock symbol in most web browsers.
Examples:
Secure URL: https://www.wordandbrown.com/
Padlock symbol in browser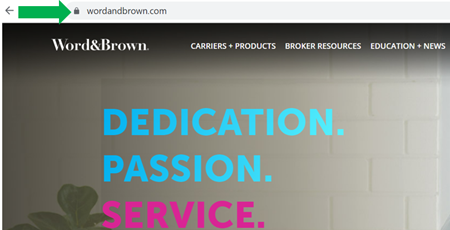 How Long Do SSL Certificates Last?
Typically, when you first receive your SSL certificate, it will be valid for just one year in compliance with
industry standards
. You may re-issue your SSL certificate at any time to extend the expiration date as far as possible, within the one-year restriction period. Most SSL providers will automatically renew your SSL certificate annually, so you can ensure your site remains secure.
3 Key Advantages of SSL Certificates for Your Website
Data security: The first and most obvious answer. By ensuring your website is secure with SSL, you are taking the first step to guarantee your proprietary company data and the data of your clients remains secure. This not only provides your agency with peace of mind but is also a surefire way to build and keep client trust.
Helping build client trust: As the old saying goes, trust can take forever to build and at the same time lost in an instant. The moment your organization exposes client personal information your trust and credibility can be damaged immediately. By providing a secure web application to secure your clients' data and information, you are building digital trust and authority. This is just one mechanism you can leverage to help keep meaningful and important client relationships.
SEO benefits: Speaking of authority and trust, these authority signals are a big part of SEO site- ranking algorithms. Websites that have SSL enabled are valued as more secure and as a result receive a ranking boost from Google and other search engines over sites that do not have SSL enabled. Higher organic search rankings equate to more earned/free traffic that can generate more online leads and revenue for your agency.

Getting Started with SSL Certificates
Here is a list of three SSL providers that can help get your site protected and configured:
WP Engine - A must-have hosting and SSL engine for any site hosted on WordPress.
SSL 2 Buy - Affordable SSL option for sites hosted internally or externally.
Go Daddy – SSL option for sites hosted with Go Daddy or other providers.
Don't wait to further enhance your website security with SSL.
About the Author:
Kalup Alexander is Digital Marketing Director for The Word & Brown Companies. He holds a Bachelor of Arts degree in New Media Communications and Marketing from Oregon State University. He has been at The Word & Brown Companies since 2014.
---
Most Recent Articles
---