California Carrier Partner Updates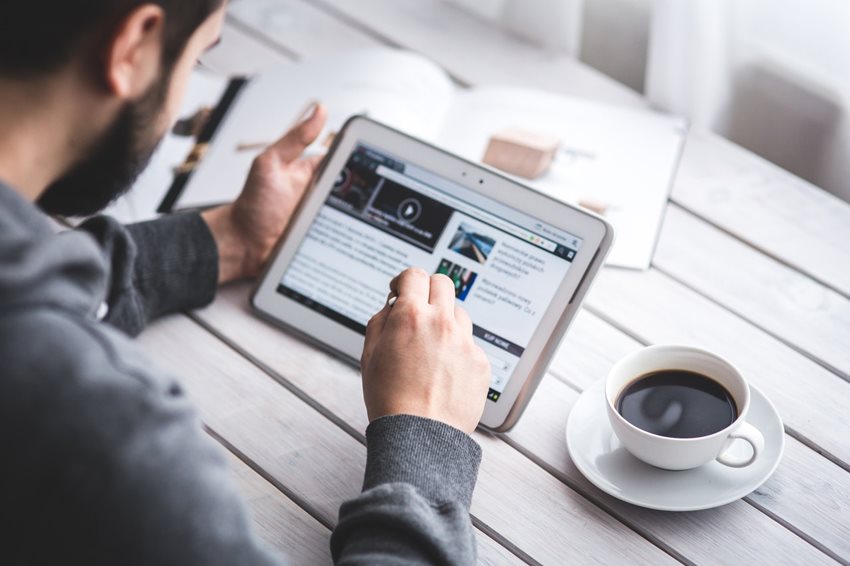 Here is an overview of updates from our California carrier, health plan, and administrator partners. For details, click on the related link (if any).
CDI Advisory
License Type Conversion Reminder: The CDI has also announced a change in license types, moving from Producer, Broker-Agent, and Broker-Agency licenses to "Insurance Producer" licenses for both residents and non-residents. Some license types are being renamed, as shown below.
| | |
| --- | --- |
| Current | New |
| Life-Only | Life |
| Accident and Health | Accident and Health or Sickness |
| Variable Contracts | Variable Life and Variable Annuity |
| Personal Lines Broker-Agent | Personal Lines |
| Registered Administrator | Administrator |
For producers with a license type that is changing, your current license type will become "inactive" in the CDI "Check a License" database, and your replacement license type will show with an "active" status. License numbers are not changing. If you have questions, send an email to LicDocuments@insurance.ca.gov or call the department at 800-967-9331.
Bonuses
Blue Shield of California

Small Business Incentive: Blue Shield of California's 2022-2023 Producer Reward offers you the opportunity to earn more when enrolling members in small business products. Find out more in our Newsroom post.

UnitedHealthcare

Sales & Retention Bonuses: UnitedHealthcare continues to offer two broker bonuses. The first is a bonus on fully insured and level-funded new business and retention sales. The second bonus is for Harmony sales only. Read our Newsroom story.

Humana Ancillary

Specialty Growth Bonus: Available through January 31, 2023, Humana is offering rewards for multi-line sales year over year. There are bonus opportunities for selling new and retaining existing business. To learn more, visit our Newsroom. ​

Medical​
Aetna

New Option for 7/1: Aetna has added Upfront Advantage Plans to its roster for coverage effective 7/1/2022. Click below to download the sell sheets and member flyer:
Aetna Connected Plan: If your clients are looking for an integrated health plan, introduce them to the Aetna Connected Plan. It integrates Medical and Pharmacy benefits with predictive analytics and quality provider networks, including the Aetna Whole Health HMO and Aetna Value Network HMO in California.
Aetna Funding Advantage: Help your clients keep health care costs down with Aetna Funding Advantage. It offers 61 plan designs, cost savings of up to 25%, and stop-loss protection to limit the risks of higher-than-anticipated claims. Ask us for details.
Aetna OAMC Update: Aetna is discontinuing its OAMC plans utilizing the Sutter Health Aeta provider network. Quoting stopped as of 6/1/2022, and Aetna will discontinue enrolling new customers starting with the 7/1/2022 effective date. Existing customers will be moved off the Sutter OAMC plans at renewal. Talk with your rep to learn more.

​Anthem Blue Cross

ID Cards Not Required for Waivers: Anthem Blue Cross no longer requires copies of ID Cards when participation is in question. Groups and brokers are still required to have waivers on file, but Anthem is no longer asking for ID Cards to confirm a valid waiver.

Blue Shield of California

Q3 Renewals: Blue Shield of California is making renewal materials available for July, August, and September through its Renewal Center. You can download renewal packets, access the small business online renewal tool, and view an updated renewal calendar.
Trio HMO: A new Trio Bronze HMO 7000/70 plan is available. It includes professional services at set copayments not subject to a deductible. It also features integrated pharmacy deductibles, chiropractic, and acupuncture care, as well as a standard $0 copayment for virtual medical and behavioral care.
Relaxed Participation Extended: Blue Shield of California's relaxed participation promotion is available through 12/31/2022. Download the flyer.
Premium ASO: If you sell Large Group business, ask your Word & Brown rep about Blue Shield Connect, a premium Administrative Services Only (ASO) service model to help employees and reduce employer costs.

​​​CaliforniaChoice

Eight Health Plans, One Program: CaliforniaChoice offers your groups access to eight health plans and dozens of coverage options through a single program. Talk with us today about how your clients can control costs and still offer more choice to employees.

Health Net​

Underwriting Updates: Health Net is offering multiple Q3 underwriting promotions:

Enhanced Choice Package A – all HMO networks with the Full PPO network – minimum five enrolled, 25% participation
Sell 6 with HMO only – enroll 6 for any HMO network only
No DE 9C for PEO groups
Just four weeks of payroll required for start-up groups
OOS maximum changed to 49% of eligible (previously eligible and enrolling

Kaiser Permanente

Overage Dependents: Kaiser Permanente is now offering coverage to members with overage dependents who qualify under the California Health and Safety Code 1373(d), based on disability and dependent status. If you have clients with dependents who may qualify, direct them to California Membership Administration at 1-800-731-4661.
Updated Employer App: Kaiser Permanente has a new Employer Application required for new business effective 7/1/2022. Visit our Online Insurance Library to download the form.

​​​​Sharp Health Plan

Third Quarter Rates: New HMO/POS rates are available for coverage effective July 1, 2022, through Sept. 30, 2022. Click on the links below to download the rate sheets:

Sutter Health Plus​

Expanded Facility: Sutter Health has expanded its regional hospital in North Santa Rosa, increasing capacity with 40 patient rooms, an additional operating room, and a new endoscopy room. More updates are coming by the end of the year.
Virtual-First Primary Expansion: Tera Practice, a virtual-first primary care approach, has a new location in Oakland. Read about one member's success with Tera in the Sutter Health newsroom.
Provider Rate Transparency: To comply with the CMS Transparency in Coverage Rule, Sutter is preparing to disclose its in-network provider negotiated rates and out-of-network allowed amounts on its website by July 1, 2022. Your clients should refer to their benefit plan documents on the Sutter Member Portal or contact Member Services for help understanding out-of-pocket costs, copays, deductibles, and other information.

Western Health Advantage​

New HSA Partner: Western Health Advantage has a new partnership with HealthEquity for Health Savings Accounts. Integrated HSAs are not available for Western Health's HDHPs sold through CaliforniaChoice or Covered California.
​Ancillary and Other Coverage
Anthem Blue Cross
BEST Life

Ancillary Bundling: There's no better time to share the advantages of bundling BEST Life Dental, Vision, Life, and Disability with your groups. There are no waiting periods, an additional $1,000 Accident Benefit included at no extra cost on every Dental plan, a Child Good Vision Benefit, a two-year rate guarantee, and more. Ask us for details, or download the BEST Life Advantage Information Sheet.

California Dental Network

Current Offers: California Dental Network's plans offer all-inclusive crown copayments, coverage for dental implants, and more. Current rates are good for effective dates through 1/1/2023. Coverage can be written as DHMO only groups as well as dual option (DHMO/PPO). Offer your clients a two-year rate guarantee and earn 10% compensation.

ChoiceBuilder

New Group Checklist: ChoiceBuilder has a new Group Checklist for 7/1/2022. Download your copy in our Online Insurance Forms Library. Only updated applications and change request forms for 7/1 will be accepted – no write-ins or alterations.
Reminder on Group Expansion: Don't forget, ChoiceBuilder is available to groups with up to 500 employees. Choose employer-sponsored, voluntary coverage, or both. Dental, Vision, Chiropractic (or Chiro & Acupuncture), and Life are available – alone or in combination.

Guardian

Login Security Change: Guardian has phased out its challenge questions as an option when logging in to its website. Be sure you register at Guardian Anytime to create your unique ID and password to be able to continue to follow your cases and serve your clients' needs.

UnitedHealthcare

Specialty Bundling: Your groups can now qualify for a substantial one-time administrative credit if they add two new lines of specialty coverage (including voluntary coverage) starting with a 5/1/2022 through December 31, 2022, effective date. (The prior requirement was three new lines of specialty coverage to qualify.) Ask us about the minimum annual premium threshold or download the Specialty Benefits Bundle flyer. For Q3 rates for Dental and Vision, visit the Online Insurance Forms Library on our website.
For details on any of these updates, contact your Word & Brown representative.
---
Most Recent Articles
---