California Carrier Partner Updates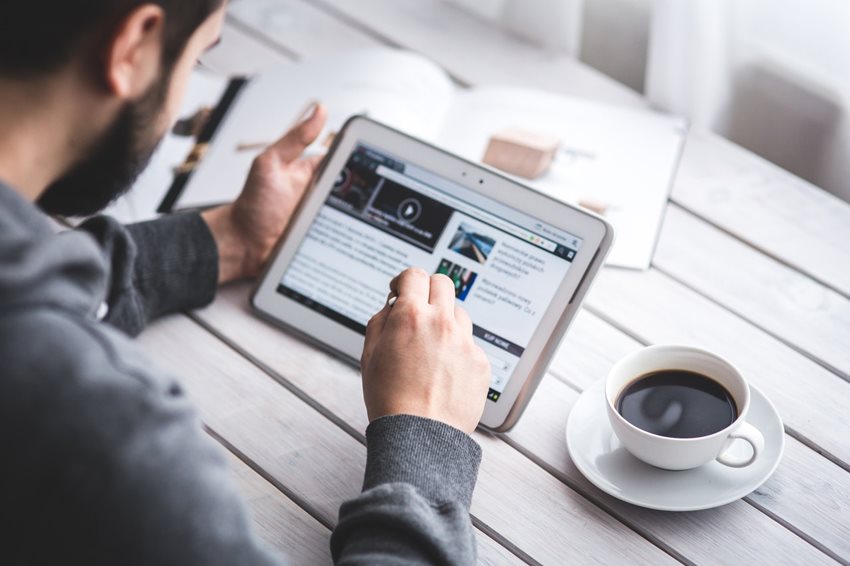 Here is an overview of updates from our California carrier, health plan, and administrator partners. For details, click on the related link (if any).
Bonuses

Medical​
Multiple Carriers

Q1 2023 Quoting: Quoting is now available for many of our carrier partners for your renewing and new business clients with effective dates in Q1 2023. Login or contact your Word & Brown team for assistance.

Aetna​

2023 Broker Toolkit: Aetna has published its 2023 toolkit for brokers who sell small business Medical. Download your copy today.
Updated Forms – Aetna has revised its Enrollment/Change/Waiver form and Employer Application. The revised forms are both awaiting regulatory approval. Visit our Insurance Forms Library to download your copies today.

Anthem Blue Cross​

Provider Network: Anthem has successfully negotiated a new multi-year agreement with Stanford Health. Hospital and PPO Medical Group providers are retroactive to 9/1/2022; HMO Medical Group providers are effective 12/1/2022.

Blue Shield of California

Q1 Renewals: Blue Shield of California's Small Group Online Renewal (SGOR) is available for renewals through March 2023.
Plan Changes: 11 PPO and five HMO Medical plans have new cost-sharing changes for 2023. Plus, Blue Shield is expanding its network for Bronze HMO 7000/70. Ask us for details, or download the latest collateral in our Insurance Forms Library.

Health Net​

Q1 2023 Rates: Small business rates for HMO plans for Q1 2023 will have a 0.9% increase, while PPO plans have a 1.5% decrease.
Optional Chiro: All PPO plans will have a new Chiro rider option for 2023. The cost will be $3.00 PMPM.

Kaiser Permanente

HSA-Qualified Plan Changes: The Internal Revenue Service is has raised minimum deductible levels and allowable out-of-pocket maximums (OOPM) for 2023 Health Savings Account-qualified plans. Changes apply at renewal. Some deductibles and OOPMs may increase to maintain proportionality in plan design.

​​​​​​​​Sharp Health Plan
Sutter Health Plus​

2023 Rates: Sutter Health is forecasting an annual average 5% rate increase for Large Group Medical and Pharmacy benefits in 2023. 4th Quarter 2022 rates for Small Groups reflect a nominal average increase of 3.1%, with an average 1.7% increase in 1st Quarter 2023 – well below the market average increase of nearly 5%.

UnitedHealthcare​

Level Funding Appointment Change: UnitedHealthcare has implemented a new appointment process for Level Funding products. Appointment processing is transitioning from the All Savers L&C team (uholcallsavers@uhc.com) to UHC Credential team (appoint@uhc.com). Now there's a single appointment process for both lines of UHC products.
​Ancillary and Other Coverage
Aetna​

Bundle Savings: Offer your clients big savings when bundling Aetna Dental and Vision. The premium credit continues through 1/15/2023. Download the Bundle Up employer flyer, or ask us for details.
2023 Broker Toolkit: Aetna has published its 2023 broker toolkit. Download yours in our Insurance Forms Library.

California Dental Network

Member Marketplace: CaliforniaChoice has launched its new Member Marketplace, which offers current CaliforniaChoice members the opportunity to purchase supplemental products from MetLife: Accident, Critical Illness, and Hospital Indemnity Insurance as well as Legal Plans. CalChoice brokers earn 5% commission each time a member from any of your CalChoice groups enrolls in Member Marketplace products. You can also opt-out groups if you don't want them to be offered the MetLife products. Talk with your rep to learn more or check out our Newsroom post.

ChoiceBuilder

More Choices for More Employees: Don't forget, ChoiceBuilder now writes groups with up to 500 employees. You can offer employer-sponsored or voluntary coverage – or both. ChoiceBuilder's portfolio includes multiple carriers and a choice of Dental, Vision, Chiropractic (or Chiropractic & Acupuncture), and Life – alone or in combination.

Delta Dental

​2023 Forms: New application forms for 2023 for Dental and Vision as well as a Small Business Dental and Vision program brochure are available in our Insurance Forms Library.

E.D.I.S.​

Dental: E.D.I.S. is offering higher commissions on its exclusive, fully insured Freedom Dental PPO plans in addition to a potential bonus of $750 per case

United Concordia Dental​

UC Vision: United Concordia Dental has launched a new Vision plan, UC ClearVision. UC ClearVision is powered by the solid administration experience of VSP Vision Care, the country's largest vision benefits administrator. Vision rates are discounted by 10% when UC ClearVision is bundled with United Concordia Dental. Rates cards for two options – 70% participation and 90% participation – are available in our online Insurance Forms Library, along with a Broker Overview, Employer FAQs, and plan comparison pieces.

UnitedHealthcare

Second Year Rate Cap: UnitedHealthcare is offering a 5% second year rate cap for groups of 2-100 eligible employees who add Dental by June 2023. Offer applies to contributory and voluntary coverage – for both new business and existing groups.
More Value to Vision: UnitedHealthcare's Voluntary Vision is available down to two eligible lives and only one enrolled. With 133,000 access points, the plans include expanded diabetes eye care, a children's and maternity eye care program, and a hearing aid discount. Ask for details – or download your choice of new PDFs.
For details on any of these updates, contact your Word & Brown representative.
It's November, so we also want to say "thanks" for your partnership in 2022. Best wishes for a happy Thanksgiving holiday!
---
Most Recent Articles
---