California Carrier Partner Updates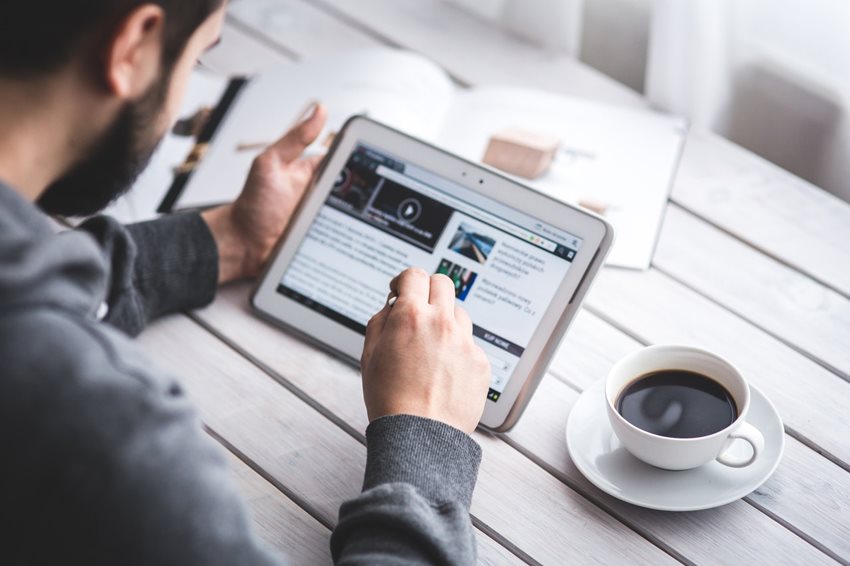 Here is an overview of updates from our California carrier, health plan, and administrator partners. For details, click on the related link (if any).

Medical
Multiple Carriers

COVID-19 Updates: For the latest information from our partners concerning the Coronavirus, visit our COVID-19 Response Forum.
IFP Open Enrollment: The Affordable Care Act (ACA) annual open enrollment for Individual and Family Plan (IFP) coverage is now underway (11/01/2020-01/31/2021) for multiple carriers.

Aetna

2021 Small Group Bonus: Aetna is offering a California broker credit of $50 to $100 per enrolled employee on Small Group new business with an effective date of 1/1/2021 through 12/31/21. You can earn an added broker credit of $25 to $50 when you sell an Aetna Whole HealthSM – Southern California network plan. Click here for more information.

Anthem Blue Cross

2021 Toolkit: The new Anthem Blue Cross toolkit offers you the right materials to sell the Q1 Small Group portfolio; link here to download the flyer (that includes links to other Anthem resources).
New Whole Health Plans: Anthem Blue Cross is now offering a Whole Health benefit to seven of their most-popular Medical plans. It's an easy and convenient way to get Medical, Dental, and Vision benefits with one plan/contract code, one enrollment process, and one affordable rate. Download the Anthem flyer for details.
"Site of Service" Employer Flyer: In response to broker and employer questions on the "Site of Service" benefit being added to all 2021 Small Group plans, Anthem has created a new employer flyer. It summarizes the savings available through Anthem's network of lower-cost, independent providers.
Rate Reductions and Network Flexibility Promotion: Anthem is implementing Q1 2021 rate reductions statewide (average PPO decrease of 3.7% across all regions and average HMO decrease of 2.7% across all regions). There's also increased network flexibility through 03/15/21; two PPO networks alongside one HMO network and two HMO networks alongside one PPO network. Ask your rep for details.

Blue Shield of California

Welcome Back Bonus: You can still earn a bonus of $100 per member when a group that left Blue Shield of California returns and enrolls in a Trio HMO or Tandem PPO plan with a January 2021 effective date. Get the details here.
Relaxed Participation Extended: Blue Shield has extended its relaxed underwriting participation requirements for groups of five or more enrolled employees to 25% for Medical, Dental, Vision, and Life plans. Relaxed participation is now available through December 31, 2021. Link here for details.
Expanded Provider Network: Effective January 1, 2021, Blue Shield is adding more providers to its Trio HMO network in Los Angeles, Riverside, San Bernardino, and Ventura counties. The expansion applies to all lines of business that offer Trio HMO.
Digital ID Cards: Please remind your clients that if they have opted for the electronic delivery of communications, they will receive only a digital ID card for their Blue Shield Medical plan. Blue Shield is honoring members' preferences to go paperless by expanding digital communications to include ID cards.

CaliforniaChoice

New Plans and Options Available: Don't forget, CaliforniaChoice is now offering new options, including Total Choice – which gives your clients access to plans in all four ACA metal tiers. With 90+ choices across eight health plans, CaliforniaChoice lets your clients tailor their coverage to their specific health care needs. Learn more here!
There's Still Time: You can still earn great bonuses from CaliforniaChoice partners Kaiser Permanente and Anthem Blue Cross with January effective dates. Click here to learn more.

Cigna + Oscar

A New Option for Bay Area Small Groups: Your small business clients in the San Francisco Bay Area (Alameda, Contra Costa, San Francisco, San Mateo, and Santa Clara counties) have new options for 2021. Oscar and Cigna have partnered to offer new EPO options, including access to new networks: Local Access Plus or Open Access Plus (including Sutter Health and Palo Alto Medical Foundation providers). Get the details by clicking here.

Health Net

Large Group Bonus: You can earn a bonus of up to $135 per member for new Large Group sales (new groups of 101+) effective through 12/31/2021. Click here for details.
Relaxed Paperwork: Health Net's popular Enhanced Choice A and Enhanced Choice B underwriting programs make selling groups of 5-100 eligible employees simpler for effective dates through 3/15/21. For Enhanced Choice A, there's a minimum of five active subscribers or 50% participation (whichever is greater). Enhanced Choice B requires a minimum of five active subscribers or 35% participation (whichever is greater). No DE 9C or prior carrier bill is required.

MediExcel Health Plan
Sutter Health Plus

2021 Product Portfolio: The updated Sutter Health Plus portfolio offers two new Large Group plan designs featuring higher deductibles and maximum out-of-pocket amounts, and lower copayments for Sutter Walk-In Care and telehealth services. Ask your rep for details.
Integrated Care Management Program: Sutter Health Plus offers members no-cost access to Complex Case Management, Health & Wellness programs, and Disease Management. To learn more, visit www.sutterhealthplus.org/wellness and download Sutter's flyers to share with your employer clients.

UnitedHealthcare

"Motion" Member Enhancement: Members who are active in the carrier's "Motion" program are eligible for five consecutive months of Apple Fitness+, at no additional cost, where they can access digital studio-style workouts with real-time metrics from Apple Watch synced to their iPhone. Read the UnitedHealthcare press release here.
Bonus Opportunities: Brokers can earn $100 per employee for new business – and another $100 per employee when those groups renews through 2023 – on fully insured Medical cases with up to 100 eligible employees. Click here for details.

Western Health Advantage

Reversing Type 2 Diabetes: Starting this month, as a complement to its disease management programs, Western Health Advantage is launching a diabetes reversal program in all plans. Encourage your members to ask their doctors for details about this innovative program developed in partnership with Virta Health.
​Ancillary and Other Coverage
Aetna

Premium Reduction: New Small Groups and those renewing their Aetna PPO or DMO Dental plans in January 2021 will receive a one-month premium reduction equal to the first month's premium. The reduction will be applied within three months of the contract effective date.

Anthem Blue Cross

New Whole Health Plans: Anthem Blue Cross is now offering Whole Health Plans that combine Medical, Dental, and Vision – giving clients one plan/contract code, one enrollment, and one affordable rate. Ask your Word & Brown rep for details.

BEST Life

2-Year Rate Guarantee: Through March 15, 2021, BEST Life is offering an automatic 2-year rate guarantee on Dental plans with 10 or more enrolling employees.

ChoiceBuilder

Ancillary Exchange: If your clients are open to adding Ancillary in 2021, tell them about ChoiceBuilder. They can get one or all four products – Dental, Vision, Life, or Chiropractic & Acupuncture – through a single program. Download the ChoiceBuilder "Fast Facts" here.
Coming Soon: Starting March 1, 2021, ChoiceBuilder will be available for groups of up to 500 employees. Learn more here.

Delta Dental

2021 Portfolio: Delta Dental's options for Small Groups now include new plan names, plan designs, and optional coverage features. Choose from three levels of coverage: Deluxe, Advantage, and Core – plus dual choice and Core buy-up options. Click here to download Delta Dental's California small business brochure for details.

Guardian
Premier Access

Broker Bonus Ends This Month: There is still time to earn a tiered bonus of up to 2% on fully insured Dental cases enrolled through January 31, 2021. Link here for details.

UnitedHealthcare

Packaged Savings Credits: Don't forget that customers bundling their UnitedHealthcare Medical, Dental, Vision, Life, and Short Term Disability can save money with the Packaged Savings Program. Amounts vary based on selected coverage, but range from $1 to $3 per employee per month. Employee participation must be at least 75% for contributory Dental and Vision.
For details on any of these updates, contact your Word & Brown representative.
---
Most Recent Articles
---