California Carrier Partner Updates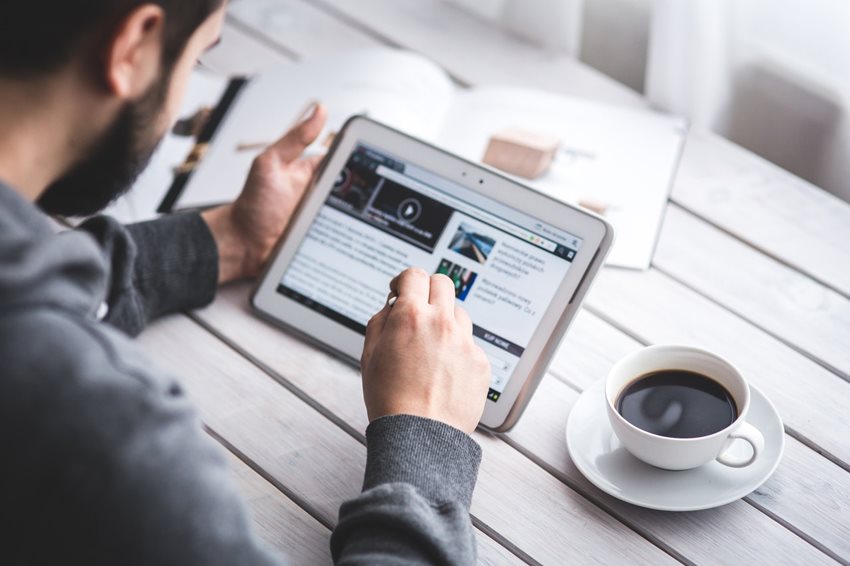 Here is an overview of updates from our California carrier, health plan, and administrator partners. For details, click on the related link (if any).

Medical​​
Aetna

2022 Portfolio: Aetna's 2022 Medical portfolio in California includes 12 HMO plans and 16 OAMC/PPO plans.
Aetna Connected Plan: If you have clients looking for an integrated health plan, introduce them to the Aetna Connected Plan. It integrates Medical and Pharmacy benefits with predictive analytics and quality provider networks, including the Aetna Whole Health HMO and Aetna Value Network HMO networks in California.
NorCal Network Change: As of January 1, 2022, Small Groups in Northern California can offer the Sutter Health/Aetna performance network to employees as part of their Aetna coverage. The network includes Sutter Health, Stanford Health Care, and Brown & Toland Physicians as well as access to all Sutter Walk-In Care, MinuteClinic®, and CVS® HealthHUBTM locations.
Statewide Network Changes: The HMO Deductible and OA Elect Choice EPO networks are no longer available to California Small Groups effective January 1, 2022. Enrollees are transitioning to other networks.
Underwriting Reminders: Aetna is offering relaxed participation for groups with 5-100 eligible employees; a 25% participation level applies for five or more lives enrolling for coverage effective through March 2022. The standard 60% participation applies to groups enrolling with four or fewer lives. Pick 10 offers new and renewing groups the ability to offer any combination of up to 10 plans; no DE 9C is required for groups with five or more enrolling subscribers.

​Anthem Blue Cross

Medical Commissions: Anthem continues to offer 6% commission on new Medical business for the life of the case on 10+ enrolled employees with a January 2022 effective date. Ask us for details.
Network Updates: Effective 1/1/2022, Anthem Blue Cross members now have access to Hoag Medical Group and Hoag Physician Partners via the Priority Select HMO Network for 2022. Arta Health (OWL), Monarch (OUW), and AppleCare Select (ZUD) are no longer part of the Priority Select HMO Network as of 1/1/2022.
Service Area Limitations: Anthem will allow Vivity enrollment for groups located outside of the Vivity service areas (Los Angeles and Orange counties) if there are employees who live within the service areas. Rates are based on the employer ZIP Code.
Increased Flexibility: For groups effective 1/1/22 to 6/15/22, Anthem will allow any two HMO networks (including Vivity) alongside one PPO network, or both PPO networks alongside any one HMO network (including Vivity). Select HMO, Priority Select HMO, and Vivity HMO are available alongside one PPO network (no full HMO).

Blue Shield of California

Pharmacy Pilot Program: Blue Shield of California and Walgreens have begun a collaborative pilot program to expand access to health care, lower costs, and enhance the consumer experience; it includes an innovative digital app (Walgreens Health Corner) and in-store services to improve health outcomes. In the pilot, eight Northern and Southern California locations are included. As the program matures, more sites will be added. Additional information is available on the Blue Shield website.
Trio HMO and Tandem PPO Expansions: The Blue Shield of California networks for Trio and Tandem are growing. For coverage effective January 1, 2022, Aspire Health (Monterey) and Sansum Clinic (Santa Barbara) are new provider options for members.
New Wellvolution Apps: Blue Shield has added two new apps to the growing Wellvolution platform. Members can now access the full premium version of the Headspace meditation app as well as the Ginger mental health-coaching app. More details appear in Blue Shield's December broker newsletter.

​​​​​​​CaliforniaChoice

New Anthem Network: Effective 3/1/2022, Anthem members have access to the Anthem Priority Select Network in Silver and Gold metal tiers. It's available in Los Angeles, Orange, Riverside, San Bernardino, and San Diego counties. Click here for more information.
Oscar: Oscar is no longer available to Small Groups in 2022; however, existing and new clients can move to the Cigna + Oscar EPO; an array of plans is available. Ask us for details.
Move to Paperless: Effective with February 2022 renewals, brokers will no longer receive a "hard copy" of your broker summary renewal package for renewing CalChoice groups. You will still be able to view and download a PDF of your full renewals online (including Employee Renewal Enrollment Worksheets). Your client groups will continue to receive a hard copy of their summary renewal and have access to a full renewal PDF online

Health Net​

Broker Bonuses for 2022: Health Net is offering a broker bonus on Small Group and Large Group business in 2022. Click here for more information.
Network Update: Scripps is now a part of Health Net's Salud network, expanding options for San Diego area clients considering HMO coverage.
Out-of-State Max Requirement: Health Net has updated its out-of-state maximum requirement – changing it to 49% of "eligible" (instead of "enrolled and eligible").

​Sharp Health Plan

Underwriting Updates: Sharp Health Plan no longer requires a DE 9C for 5+ subscribers enrolled. For 1-4 subscribers, a minimum of 60% participation, excluding any valid waivers, is required; for 5+, a minimum of 25% participation applies, excluding valid waivers.

Sutter Health Plus​

New PBM: Sutter Health Plus has changed its pharmacy benefit manager to CVS Caremark, effective 1/1/2022. The new PBM is managing pharmacy benefits for all Sutter Health Plus members, including retail, mail order, and specialty prescription drugs as well as claims processing and prior authorization requests for drugs.

UnitedHealthcare

HMO Network Flyer: UnitedHealthcare's HMO network comparison brochure for 2022 is now available.
Level Funded Marketing Materials: UnitedHealthcare has released new materials to promote its Level Funded products; click on the links below to download your copies:

Western Health Advantage​

Updated ID Cards: In response to provisions of the federal No Surprises Act, Western Health Advantage is issuing updated ID Cards for all members at renewal. The cards have been redesigned to include required Deductible and Out-of-Pocket Maximum amounts and a QR Code to direct members to detailed plan information.
Advantage Referral Program: Western Health members assigned to one of six medical groups [Dignity Health's Mercy Medical Group or Woodland Clinic, Hill Physicians Medical Group in Sacramento and Solano), Meritage Medical Network, NorthBay Healthcare, and Providence (formerly St. Joseph Health)] are eligible for Advantage Referral. Program details are available on the WHA website.

​Ancillary and Other Coverage
Ameritas​

New California Dental Requirement: Beginning January 28, 2022, California requires that carriers provide employers and members a copy of a Dental matrix summarizing plan benefits. Employers are responsible for distribution to employees before enrollment. You can get copies via our Online Forms Library.

Anthem Blue Cross​
​ChoiceBuilder

Multi-Carrier, Multi-Product Exchange: More employer groups of up to 500 employees are discovering how they can combine Employer-Sponsored and Voluntary Dental, Vision, Chiropractic (or Chiro & Acupuncture), and Life – alone or in combination – in a single program. Ask your Word & Brown rep for details.

Delta Dental​
United Concordia Dental

Rate Card Correction: A 2022 rate card for United Concordia's California PPO contained incorrect information.

UnitedHealthcare
For details on any of these updates, contact your Word & Brown representative.
---
Most Recent Articles
---