Large Group Carrier Spotlight: UnitedHealthcare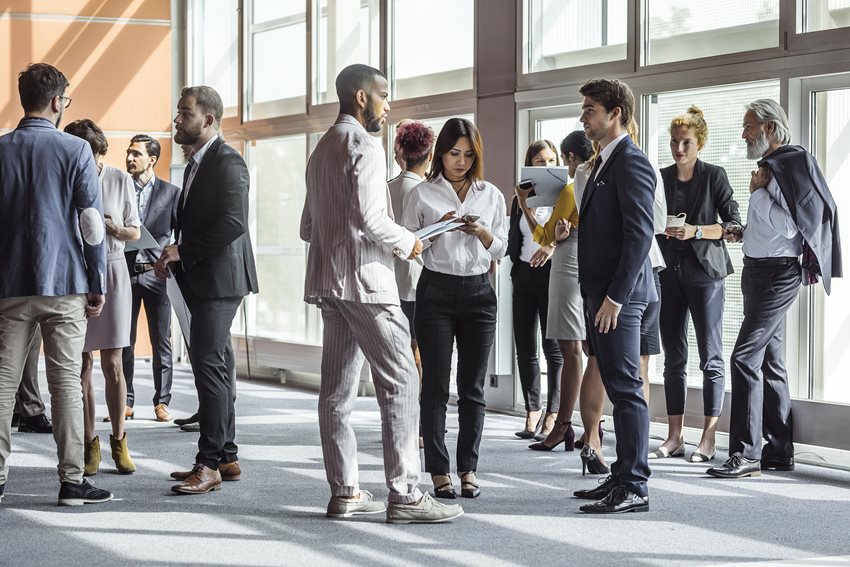 UnitedHealthcare (UHC), a part of the UnitedHealth Group, is a national health care leader. It ranks among the top five health insurance companies in America based on membership. If you're shopping for Large Group coverage for your clients, you'll want to be sure UHC is included.
We're committed to matching you with the right product for your Large Group clients' needs. And, we'll work with you to coordinate a Discovery Call, so you can gather important information to uncover your clients' wants, needs, and concerns – ensuring you get as much information up-front, to improve your quote and deliver a competitive Large Group benefits solution.

UnitedHealthcare Overview
Large Group Participation Requirements: UnitedHealthcare requires 51% participation.
Minimum enrolled: There's no minimum enrollment, so long as the group has at least 101 eligible employees and meets the above-noted participation requirement.
Participation Alongside Kaiser Permanente: If UHC is written alongside Kaiser Permanente, 51% must enroll with UHC.
Networks: UHC offers a range of networks and plans specifically designed for California. Four HMO plans: Signature Value HMO (Full HMO); Harmony HMO (High Performance HMO network; Alliance HMO (High Performance network); and Advantage HMO. Two PPO plans: Core (High Performance network) and Select Plus (National PPO/Full PPO). EPO plans: Navigate/Navigate Plus; this option is for groups looking an HMO look-alike for out-of-state employees.
Plan Offerings: UHC can write up to six plans side by side with no restrictions or loads. Typically, Harmony or Alliance plans are offered as a base plan, with options for employee buy-up. Harmony and Alliance are among the top plans/networks in Southern California.
Preferred Industries: The top three preferred industries for UHC are Tech, Manufacturing, and Life Sciences.
Key Highlights
Harmony HMO: A personalized, convenient, simplified care experience
Dedicated support and tools

Proactive new member welcome calls
myuhc.com® and the UnitedHealthcare® app for access to benefit, provider, claims information, and more
Behavioral, pharmacy, and enrollment support for wellness, care management, and more
MyCanopyHealth app to schedule appointments, email a doctor, access virtual visit, store medical info/lab results/messages, and more

Broad network of health care partners: Harmony providers in Los Angeles, Riverside, San Bernardino, and San Diego counties; Canopy Health providers in Alameda, Contra Costa, Marin, San Francisco, San Mateo, Santa Clara, Santa Cruz, Solano (partial), and Sonoma (partial) counties
Level Funded Product = Performance Funding (100-500)
Market Dynamics → Level Funding → High Fixed Costs!

Desire for data
Share in the gains in good years
Over the last decade, the fixed to claims cost ratio has snowballed

Performance Funding – New Construct

Positioned to be a multi-year solution
Aggressive Target Loss Ratios (TLRs)
Reference-Based Pricing, Value-Based Pricing, Cost‑Plus Pricing
No matter what you call it, reference-based pricing (RBP) is a departure from the traditional, top-down methodology that relies on network agreements to determine the cost of health care services
This dual option is offered exclusively by the HealthSCOPE Benefits team
Supporting different reference-based pricing models based on plan objectives (Retrospective: self-directed care paid for after care delivered; not pre-approved or pre-negotiated – as compared to Prospective: Pre-care, pre-certified, care coordinated)
Wellness Programs
NEW 1-year Apple Fitness+ subscription offers anytime, anywhere studio-style workouts and guided meditations that include personalized metrics — Apple Watch required
NEW 1-year Peloton® Digital Membership includes access to the Peloton app featuring thousands of live and on-demand fitness classes — no fitness equipment required
NEW One Pass™ is designed to help employees meet fitness goals by offering flexibility in monthly membership fees and access to over 11,000 gyms and fitness studios nationwide
Rally® Health & Wellness uses technology to engage employees in managing their health by providing the tools to help them get healthier
Real Appeal® is a personal weight loss program
SimplyEngaged® delivers rewards for completing certain health actions and/or improving health
UnitedHealthcare Motion® offers financial incentives for reaching certain daily fitness goals
Specialty
uBundle® is a simpler way to help lower medical plan costs. Fully insured customers can save up to 4% on medical premiums by bundling a UnitedHealthcare Medical plan with UnitedHealthcare Dental, Vision, and financial protection plans. Bundling also helps simplify the administrative experience and provides employees with a more competitive benefits package.
By bundling UnitedHealthcare plans, you also get a simpler, service-focused experience: one dedicated account team, one integrated implementation process (eligibility, claims, billing), and one self-service website.
Bundle more, save more: up to 4% savings off the Medical premiums when bundling Dental, Vision, Life, Disability, and Supplemental Health.
Innovative Tools
Employer eServices® helps you and your client manage enrollment, eligibility, and billing in real time
myuhc.com® gives employees easy access to their plan(s) — they can find and price network care, view claims, and more
The UnitedHealthcare® app, the mobile version of myuhc.com, is designed to help employees find network providers, get cost estimates, and do more from a smart device
24/7 Virtual Visits connects employees to a provider by phone or video through myuhc.com or the UnitedHealthcare app
For more information about UnitedHealthcare Large Group, contact your Word & Brown rep or visit the Large Group web page to download our Quoting Guide or other forms. (You can also search for Large Group-related forms in our Online Insurance Forms Library.)
We Deliver Everything You Need for Large Groups
You can count on Word & Brown's Sales and Large Group teams to be with you – start to finish – supporting your prospecting, sales, enrollment, and after-sale service for Large Group clients.
---
Most Recent Articles
---