Paycheck Protection Program Applications Open Again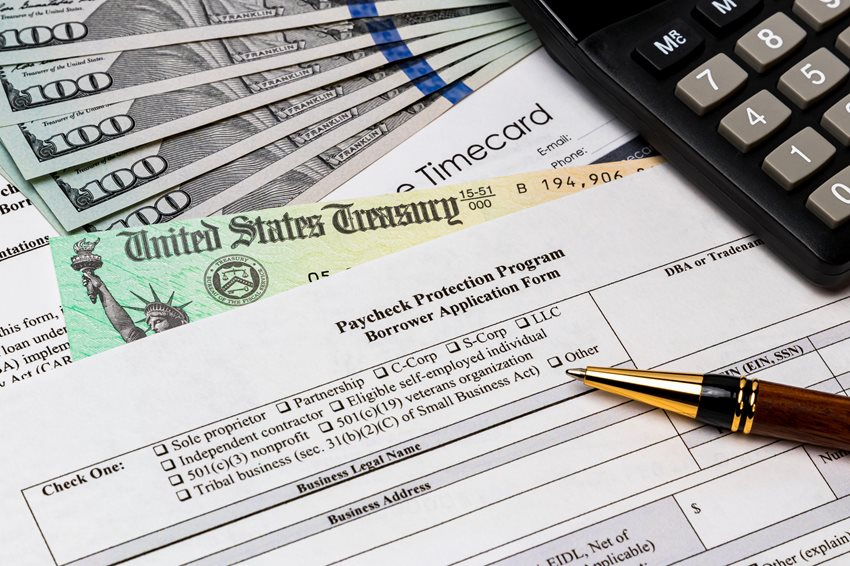 After months of negotiation, the U.S. House of Representatives and U.S. Senate voted December 21, 2020, to provide $900 billion in funding for a new COVID-19 stimulus program. After first threatening to veto the bill, President Donald Trump signed the legislation on December 29, 2020.
The COVID-19 related measures in the $2.3 trillion package include a revival of the Paycheck Protection Program (PPP). The bill provides more than $275 billion to fund forgivable loans to qualified businesses hard hit by the coronavirus and another $50 billion in other business relief. Business with up to 300 employees can qualify for loans of up to $2 million – based on 2019 monthly payroll and a multiplier of 2.5 or 3.5, depending on their business type.
The legislation extends federal unemployment benefits by $300 per week through mid-March. Also extended, for 11 weeks, is Pandemic Unemployment Assistance, which aids part-time and gig workers who don't qualify for state unemployment insurance benefits.
First-time applications started January 11, 2021, through community financial institutions. Other financial institutions will begin taking applications soon. Second Draw PPP loan applications opened Wednesday, January 13, 2021, through community financial institutions only.
Other components of the bill include:
$166 billion in direct aid -- $600 to individuals making up to $75,000 annually (or couples making up to $150,000 per year), with an added $600 for each dependent child
$82 billion for schools, including $54 billion for public K-12 schools impacted by the pandemic, nearly $23 billion for colleges and universities, $4 billion for the Governors Emergency Education Fund, and nearly $1 billion for Native American schools
$20 billion for the purchase of vaccines, $20 billion to assist states with testing, and $8 billion for vaccine distribution
$26 billion in nutrition assistance and agricultural food and farm aid
$25 billion in rental aid to be distributed by state and local governments
$15 billion for the entertainment industry, including independent movie theaters, entertainment venues, music clubs, and cultural institutions
Details on the revived PPP are available through community lending partners and Small Business Administration (SBA) offices.
---
Most Recent Articles
---