California Extends Workplace Pandemic Rules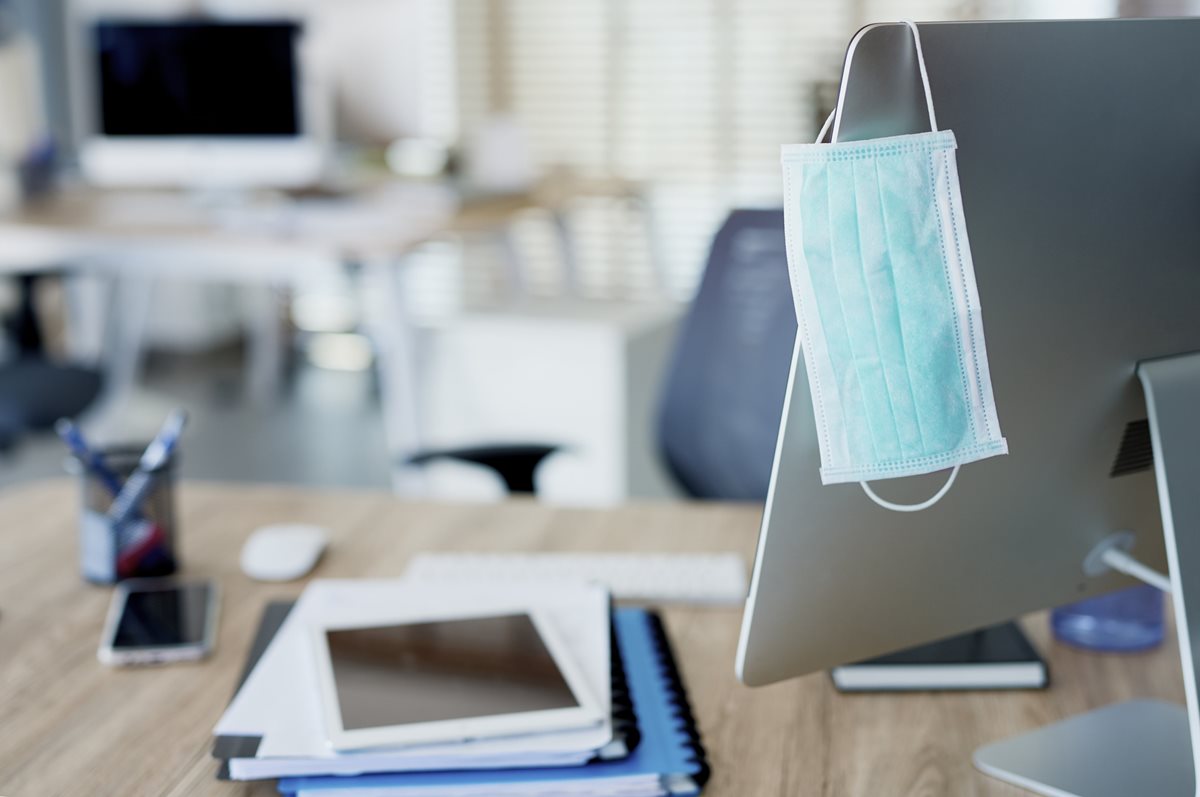 In spite of improved COVID-19 numbers in California (as compared to earlier in 2022), the state's Occupational Safety and Health Standards Board extended the California Division of Occupational Safety and Health (Cal/OSHA) Emergency Temporary Standards (ETS), which were set to expire on May 6.
Among the measures included in the new ETS is an extension of mandatory pay for workers affected by the coronavirus. The rule now extends through December 31, 2022. OSHA Board members were lobbied to maintain the special protections for workers, even as the state had eased mask, quarantine, and related requirements for much of the public. The final vote on the extension was 6-1, with the Board's management representative casting the sole dissenting vote.
The ETS applies to all employers, employees, and places of employment with some exceptions:
Work locations with only one employee who does not have contact with other people;
Employees who are working from home [Note: The ETS does apply to employees splitting their work time between their homes and an employer's worksite; it's applicable only when employees work at the workplace or are exposed while at work (not when working from home).];
Employees covered by the Aerosol Transmissible Diseases regulation;
Employees working from a location chosen by the employee that is not under the control of the employer (for example, an employee teleworking from a café or another's home).
Cal/OSHA's rules apply to virtually every California worksite, including employees working in offices, retail settings, factories, and elsewhere. That compares to the state's recently approved sick leave for COVID-19, which applies only to businesses with 26 or more workers. Link to the
California Department of Industrial Relations web page
for FAQs on Supplemental Paid Sick Leave.
Some have criticized the legislature's updated sick leave measure because it conflicts with current regulations under Cal/OSHA. The sick leave law offers employees up to one week of paid time off if they get the coronavirus or are caring for a family member who is sick due to the virus. If workers or family members test positive, the employee can qualify for a second week off. The challenge, of course, for employers is that neither the IRS nor the California Franchise Tax Board is offering financial support for these employee leaves.
In contrast, under Cal/OHSA regulations, an employee who has had close contact with an infected worker is usually sent home with pay. However, the modified rules allow employers to keep the worker on the job until testing positive. Critics say that poses potential further risks through co-worker or public exposures until a positive test.
Regardless of a person's COVID-19 vaccination status or prior infection, workers with positive cases cannot return to work until:
At least five days have passed since the onset of symptoms or a positive test if no symptoms;
24 hours have passed since the fever is resolved; and
A negative COVID-19 test specimen is taken on the fifth day or later.
Otherwise, the employee remains off work for 10 days from the onset of symptoms or a positive test, if asymptomatic.
The updated ETS also affects facemasks in the workplace:
Regardless of vaccination status, any employee may request his/her/their employer provide an N95 respirator. If an employer offers an N95 respirator for voluntary use by employees, the employer must ensure it is the correct size and fit, according to manufacturer instructions.
Employees exposed while working at an indoor location experiencing an outbreak (with three or more cases within a 14-day period) or a major outbreak (20 cases within a 30-day period) – and those working outdoors who cannot maintain a distance of six feet – must wear face coverings during the outbreak period.
For those with longstanding face covering exemptions due to medical conditions, or because the nature of their work makes wearing a mask unsafe, the prior ETS required employees to physically distance when not wearing a face covering. The latest ETS omits this requirement.
Your employer clients are supposed to post a notice about state leave law in a common area at their worksites, or share via email for those working remotely or offsite. Some may not be aware of this requirement. As of mid-May, the California Franchise Tax Board has not yet updated its model notice to reflect availability through year-end. (Right now, it still shows a 9/30 cut-off date. However, a change is expected in the near future.
The current notice is available
here
.)
On the federal front, the U.S. Department of Health and Human Services (HHS) announced in mid-May it is also extending the COVID-19 public health emergency. It was set to expire in July, after being renewed several times during the past two and one-half years. The extension permits the feds to continue public health emergency measures as COVID-19 outbreaks continue. Several national health organizations, including hospital and medical groups, lobbied for the extension.
We will continue to monitor actions by the U.S. Congress, the state legislature, and California regulatory agencies concerning COVID-19 and its potential impact on you, your clients, and their employees. Watch for further updates in coming months.
---
Most Recent Articles
---