Health Insurance Stocks Surge in 2020-2021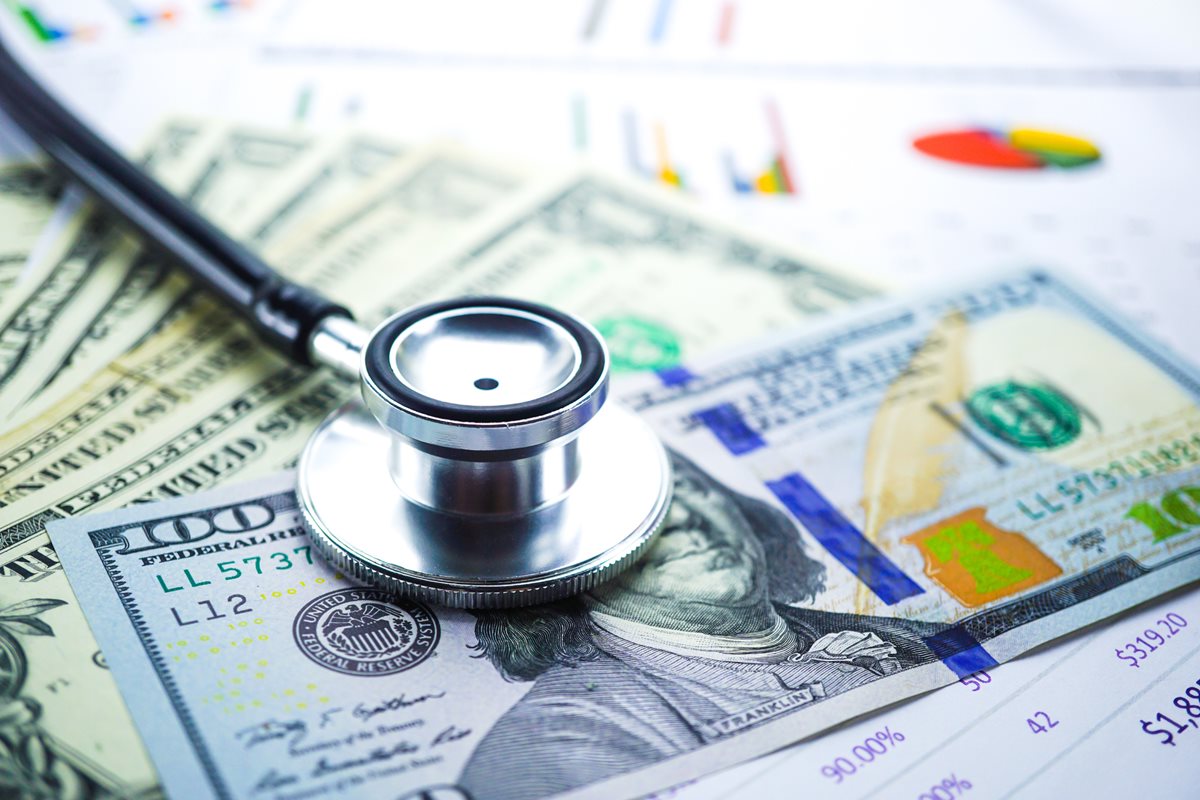 There are many theories about what is (and what is not) a good indicator of a stock's future growth (or decline). However, it is important to note that investment articles – for good reason – usually include an advisory about past performance
not
being a recommendation or guarantee of any future outcome or profit. Investing is a gamble, but it's worth noting that some insurance-related stocks have performed well in the past year, as the world has been dealing with the impact of COVID-19.
Here's a brief look at the latest trending health insurance stocks:

Anthem
Anthem, Inc. is the largest for-profit managed health care company in the Blue Cross Blue Shield Association. It operates Anthem Blue Cross in California as well as Blue Cross and Blue Shield plans in 14 states, although it is licensed to sell health insurance across the country. It markets individual and family insurance as well as employer-sponsored plans, Medicare Advantage plans, Medicare Supplements, and Medicaid plans. Its affiliated businesses include IngenioRx, a pharmacy benefits manager, Amerigroup, a health insurance and managed care provider, Anthem Life Insurance Group, which offers life, annuity, and accident products, and health insurer Empire BlueCross BlueShield in New York.
During the past year, Anthem's stock has ranged from $244.10 (in September 2020) to $406.00 (in May 2021). According to an analysis in May 2021, Anthem stock returned more than 42% to investors over the prior 12 months. Quarterly revenue growth, year over year, for the most recent quarter (which closed in June) was 15.7%.
Centene
Centene Corporation is a multi-state managed health care company offering individual, family, and employer-sponsored health insurance directly, through brokers, and through public and private health insurance exchanges. It operates under multiple brands, including Ambetter, Centurion Health, Coordinated Care, Trillium, WellCare, and Health Net (in California and Washington). Centene also markets Medicare Advantage and Medicare-Medicaid plans as well as specialty services, pharmacy benefit management, vision and dental insurance, and health care administrative and management services.
In the past year, Centene's stock price has ranged from $53.60 in September 2020 to $75.59 in July 2021. The quarterly revenue growth, year over year, was 11.90% for quarter ending on 06/30/21.

Cigna
Cigna Corporation is a health insurer offering medical, dental, disability, life, and accident insurance, as well as related products and services. The majority of which are offered through employers, unions, associations, and governmental and non-governmental organizations. It also offers Medicare and Medicaid products and health, life, and accident insurance to individuals in the U.S. and select other markets. It acquired the pharmacy benefit manager Express Scripts in 2018, rebranding it as Evernorth in 2020. The new Cigna + Oscar joint venture for group health launched in California launched in 2020. As of Q3 2020, coverage is also available in Arizona, Connecticut, Georgia, Missouri, and Tennessee, with expansion to other regions expected in 2022.
During the past year, Cigna's stock price has ranged from $158.84 in September 2020 to $272.81 in May 2021. Quarterly revenue growth, year over year, for the quarter ending in June was 9.9%.

CVS Health
CVS Health Corporation is a diversified health services company that includes nearly 10,000 CVS Pharmacy locations, more than 10% with CVS MinuteClinic® facilities, a pharmacy benefits manager (CVS Caremark), and Aetna, a health insurer that traces its roots to the 1800s.
According to a 2020 article published by
Forbes
, CVS is the largest pharmacy services provider in the U.S. Its Aetna subsidiaries market health insurance, dental, vision, and other plans to individuals and employers. In addition, Aetna has affiliated businesses engaged in health management, benefits administration, and cost-management solutions for employers, health plans, and insurers.
The organization's 2020 revenues were $268.7 billion, up 4.6% over 2019. Quarterly revenue growth, year-over-year, through June 30, 2021, was up 11%. The company's 52-week stock high was $90.61 (achieved in May 2021), and its low was $55.93 in October 2020.

Humana
Humana, a Medicare Advantage, group health, and Medicaid leader, has grown revenue significantly in the past several years – from $56.912 billion in 2017 to $80.450 billion for the 12 months ending June 30, 2021. It experienced 14.01% and 18.9% increases in 2019 and 2020, and a 14.01% increase year-over-year through mid-2021.
In 2020, Humana announced an expansion to 16 communities across the U.S., joining 14 others that were already part of its "Bold Goal initiative" to improve the physical and mental health of Americans.
It has one of the highest-priced stocks in our review ($404.17 as of 9/15/21), but it has bucked the trend of some of its competitors and has seen 8.2% quarterly revenue growth year over year. Its stock has ranged from $370.22 to $475.44 in the past 52 weeks. The forecast of 21 analysts projects a median target of $498.00, a high estimate of $525.00, and a low estimate of $427.00.

MetLife
The Motley Fool, a financial and investing advice company, regards MetLife as "a great option for investors who want some insurance exposure." MetLife is among the country's top insurers and the largest U.S. life insurance company. Beyond its Life business, it also operates a huge retirement solutions business and a portfolio of supplemental employee benefits products, including Hospital Indemnity, Dental, Life, Vision, Legal Services, and Pet Insurance.
Generally, stocks with "A" grades in the Value category are looked upon favorably. MetLife has a history of strong returns, and it pays "one of the highest yields of its peer group" according to the Motley Fool.
In the past year, its stock has ranged from $35.10 to $67.68. On the day this is being written, it's up 2.26% to $62.15. During 2021, it has ranged from around $47.00 to $67.00. Quarterly revenue growth, year over year, for the quarter ending 06/30/21 was 31.40%.

UnitedHealth
UnitedHealth Group, Inc. is a multi-line insurer that offers coverage through a variety of business units, including UnitedHealthcare. The company markets individual health insurance plans as well as employer-sponsored/group medical coverage, vision and dental insurance, Medicare Advantage and Medicare Supplemental Insurance, prescription drug plans, and Medicaid plans (including a new contract to administer Medicaid-related programs in Clark and Washoe counties in Nevada starting in 2022). Its subsidiary businesses include OptumHealth, OptumInsight, and OptumRx.
UnitedHealth has a history of healthy margins and annual dividends. In the past year, UnitedHealth stock has ranged from a low of $289.64 (in September 2020) to a high of $431.36 (in August 2021). For the quarter ending 06/30/21, the quarterly revenue growth, year over year, was 14.80%.
The finance blog
Inside Monkey
published an article in June 2021 on health care stocks that included mention of CVS Health and UnitedHealth Group, as well as non-insurer, health-related companies. The analysis was based on data from 850+ health funds tracked by the site.
The Motley Fool
offers another take in its updated column on
Investing in Health Insurance Stocks
, published in September 2021. Also in September, NASDAQ published
Top Stocks to Watch This Week? 4 Health Insurance Stock in Focus
, which mentions three companies cited here as well as Molina Healthcare, Inc.
The
Investopedia
personal finance site published an article in June 2021 concerning the
Top 10 Insurance Companies by the Metrics
, which looks at market capitalization, including six insurers talked about here. You may want to review those four reports before taking any action. Talking with a financial advisor about the suitability of these stocks or others as an investment is also recommended, since risks vary by individual circumstances.
Even if you're not an investor, it's interesting to note how some of the industry's major players are doing as the country continues to address the challenges related to the COVID-19 global pandemic.
NOTE: This article is not intended to provide investment counsel or any other professional guidance. All investments have a potential for loss. This post is informational only, and there is no guarantee as to the accuracy, timeliness, or relevance of this information. Information is always subject to change or interpretation.
---
Most Recent Articles
---