5 Tips for Using YouTube Video Ads to Build Awareness and Win New Clients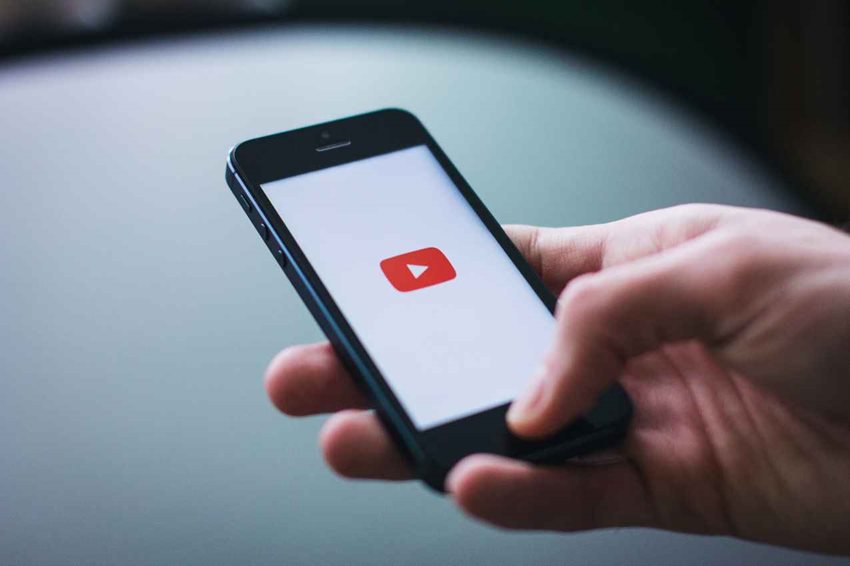 Video marketing is a very simple, yet powerful way to bring awareness to your agency and connect with your audience. So, how will you generate views for the beautifully crafted videos that you create?
With more than two billion visitors a month, it's no surprise that a critical component to that answer is . . . YouTube! As an insurance professional you too can leverage YouTube video advertising to create a stream of traffic, build awareness, and increase sales.

First, lets examine the Google Ads platform, and take a look at the several types of video ads you can run with YouTube's advertising platform.
Skippable in-stream ads play before, during, or after other videos. After 5 seconds, the viewer has an option to skip your ad. These are the most common type of ads on Youtube and are also often reffered to as "Pre-Roll Ads".

Non-skippable in-stream ads

Non-skippable in-stream ads are 15 seconds (or shorter) and play before, during, or after other videos. Viewers don't have the option to skip your video ad.

Video discovery ads

Video discovery ads consist of a thumbnail image from your video that exists in the YouTube sidebar area. Video discovery ads always invite people to click to watch the video. The video then plays on the YouTube watch page or on your channel homepage

Bumper ads

Bumper ads are 6 seconds (or shorter) and play before, during, or after another video. Viewers don't have the option to skip the ad.

Outstream ads

Outstream ads begin playing with the sound off. Viewers can then tap the ad to unmute the video. Outstream ads are designed to increase your video reach at an efficient cost.

Masthead ads

A featured video in a Masthead ad autoplays without the sound for up to 30 seconds at the top of the YouTube Home feed. The Masthead ad can appear in a widescreen or 16:9 aspect ratio format and includes an information panel to the right that automatically uses assets from your channel. You can optionally include up to two companion videos in this panel. Viewers can then click the mute icon if they want to hear sound from the video.
One convenient feature of the Google Ads platform is you can set up your video creative to run as any one of these ad types individually or allow your video to run as all ad types, so you can see which style of ad performs best for your business based on your video.

If you haven't used YouTube video advertising as one of your marketing strategies, here are some tips to get you started.
Tip # 1:
Make sure you have an engaging video.
This is the most important aspect of your video ad campaign. "Content is king" has long been a saying for marketing initiatives and launching a YouTube campaign is no different. Keep in mind that your YouTube video ad will usually be the one thing standing in the way of the viewer watching the video on which they just clicked.
In order to get the viewer to watch your ad for more than the required time (usually about 5 seconds for a skippable ad) before they can press skip, your video needs to be compelling from the beginning.
Whether you are producing the video yourself or having a vendor handle production, remember to include the clear benefits or key differentiators of your agency in the beginning of the video. An effective strategy to leverage is to answer a key pain point question your prospective customers may have at the onset of your video ad.
For example
, you may include a narration or text animation of a question that prospective customers often ask you at the start of the video. "
Have Questions About Getting The Best Health Insurance For Your Company? Here is how our agency can help. .."
Including an intro to your video that answers a question the viewer likely may have been actively considering is a great way to increase your video ad engagement and keep the user watching for a longer amount of time.
Tip #2:
Test different video lengths:
Outside of the 15 second required amount of length for non-skippable ads, one strategy you can employ with your video campaign is to test different video lengths. You generally want the video to be under one minute, so test 15-, 30-, 45-, and 60-second cuts of your video ad in order to see which one(s) perform best.
Tip #3
:
Optimize your video with display keywords:
Among the best ways to ensure you get your agency in front of prospective in market customers is to use display keywords. Display keywords allow you to set target keywords that will trigger your video ad whenever a user searches in YouTube for the keywords you select. So, if a viewer searches for health insurance plans in your local market, you can make sure your video is among the ads that users searching for that term and other related keywords will see. Be sure to optimize your ads using smart keywords from your site analytics or any other search campaigns in order to cast a wide but relevant net.
Tip #4:
Create a specific and focused custom audience:
This is another way to ensure your video reaches the right audience. By creating a custom audience in Google Ads for your video ads, you can target users who have previously shown interest in health insurance or employee benefits-related concepts elsewhere within the Google network. Making sure your video is relevant to the viewer is the best way to ensure your video receives high engagement.
Tip #5: Make sure your YouTube ad links to a landing page with a clear call to action:
Provide a payoff for your video that has a specific call to action for the viewer to take. As part of your video ad setup, you will be able to specify the call to action and link that displays during your video ad. Make sure this call to action links to either a new or an existing page that has a contact form, free consultation signup, or content download. You need some way to capture prospective customer information for future follow up. Having a way to measure the number of leads generated along with the other available metrics like views, clicks, and view rate is essential. This data will allow you to measure the effectiveness of your video campaign and decide if this advertising channel is a viable option for your agency in the future.
Budgeting Considerations:
Perhaps one of the best components of YouTube video advertising is that you can run campaigns at a fairly low cost to get started. Generally the amount you will want to spend is determined by the size of your audience. As a broker your primary target should be users who are in your local market and who may also have previously shown interest in heath or other insurance products. This interest is typically determined by their previous search behavior on either Google or in YouTube. Given this somewhat niche audience most brokers can use the following low -middle -high spend scenarios to project campaign spend:
• Low - $250 per month (potential video reach = 5,000 users)
• Middle- $400 per month ( potential video reach = 10,000 users)
• High - $500 per month (potential video reach = 12,000 users)
Given that YouTube view rates typically range from 9-18% at the monthly spend amounts above you can expect a range of anywhere from 500 - 2,400 users could potentially view your video in a given month. Since you will have incorporated the tips above while creating your video campaign strategy, this means an influx of thousands of new visitors coming to your site and taking meaningful actions. As long as you can grab their attention just long enough before they get to watch their favorite music video from the 90's!
About the Author:
Kalup Alexander is Digital Marketing Director for The Word & Brown Companies. He holds a Bachelor of Arts degree in New Media Communications and Marketing from Oregon State University, and has been at Word & Brown since 2014.
---
Most Recent Articles
---