The only true mobile Small Group quote engine in the market
Say goodbye to the days of having to run back to your office to re-run a quote because a client made a mistake on the census or hired a new employee. With WBQuote Lite in your hand, you can run a quote no matter where you are.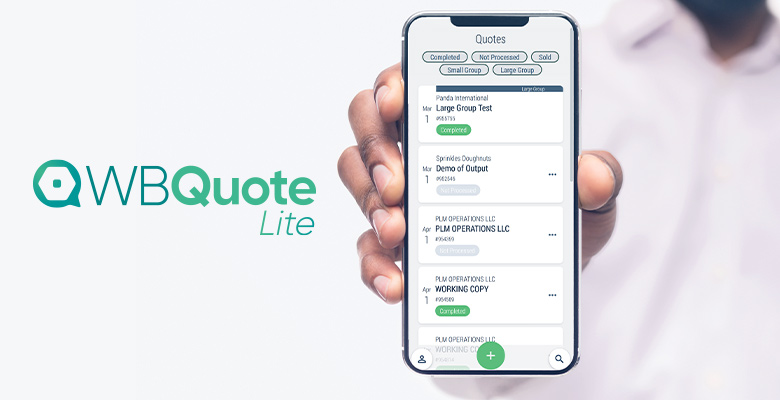 Quote Anytime, Anywhere
Update an employer census and re-run the quote
Change an employee's plan assignment
Ensure clients get access to their preferred doctors with integrated Provider Search
Dynamically show changes to contribution scenarios
Quickly run a new hire quote with built-in New Hire Worksheets
Drill down into rate and benefit details for your clients
Try WBQuote Lite Today!
Discover the future of quoting with WBQuote Lite on your mobile device or desktop.
---