Inaugural CultivateHER Summit Celebrates Women Business Leaders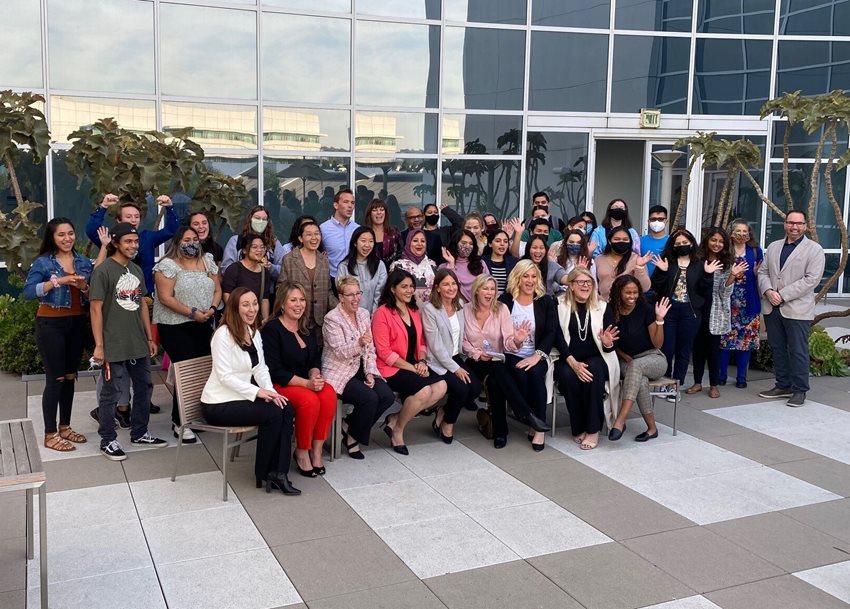 The first-ever CultivateHER Summit celebrating women business leaders and giving students at California State University, Fullerton (CSUF) the opportunity to network with Southern California executives took place in November.
The program featured two workshops, including "Connecting the Dots: You, Your Career, and Your Education" led by Christi Haley-Stover, CEO and President of Platinum Resource Group, and "Find Your Fit and Fuel Your Career: Navigating Your Organization's Unique Culture" led by Lisa A. Alonso, Executive Vice President and Chief Human Resources Officer at Healthpeak Properties.
A panel discussion, "Learn. Grow. Lead. Exploring Business and Leadership with Women Execs," was moderated by Word & Brown General Agency President (now CEO) Jessica Word. Five business leaders participated: Kristen Allison, President and CEO of Burnham Benefits; Carol Fawcett, Vice President and CIO at Golden State Foods; Gina Galasso, Executive Vice President and Chief Human Resources Officer at OC Vibe; Mariah Machnikowski, Chief People Officer at Lazy Dog Restaurant & Bar; and Bernadette McDermott, Vice President of Design and Architecture at Public Storage.
Panelists shared information about their roles, career journey, first job or internship, teaching moments on the success ladder, challenges navigating the corporate landscape, mentorship, and offered suggestions on what students might work on that could help them be more successful in their future careers – and what the speakers wish they had known right out of college.
Special thanks to Westbound Communications and CSUF staff for their work on the planning team and in facilitating the event.
Check out the video
.
---
Most Recent Articles
---