Improved WBQuote Lite Offers Advantages to Brokers and Clients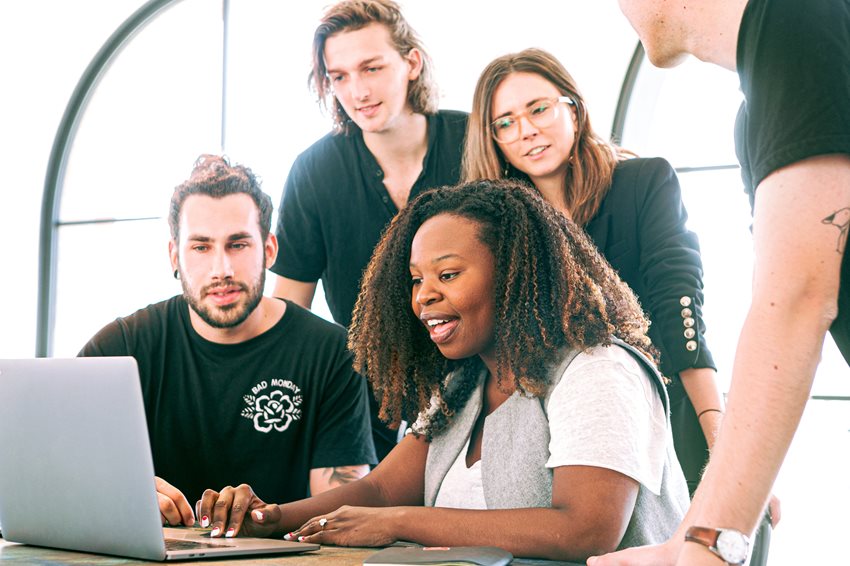 In serving the needs of business clients and their employees, you count on technology to help you do your job more efficiently. It can streamline your quoting and enrollments – and help you set yourself apart from competing brokers. Word & Brown has been known for its advanced quoting technology for more than 30 years.
We set the standard for Small Group quoting when we introduced Quot-O-Matic® in the 1980s. It was the insurance industry's first Small Group software solution that accurately consolidated insurance rates and benefits from multiple carriers. It gave brokers – for the first time – the ability to assemble easily a comprehensive comparison for client presentations.
Today, our WBQuote and WBQuote
Lite
technology continues to evolve to deliver more advantages to brokers and your clients.
Power in the Palm of Your Hand
Word & Brown's mobile quoting technology lets you say goodbye to running back to your office to re-run a quote because of a client mistake on the group census or new hires after your initial meeting.
With WBQuote Lite, you can:
Use the new user-interface for assigning plans, setting a contribution, and comparing plans
Add a package with a single tap
Easily compare plans with automatic highlighted differences
Quickly update an employer's census and re-run the quote on the spot
Change an employee's plan assignment on the fly
Ensure clients get access to their preferred doctors with our Integrated Provider Search
Dynamically show changes to contribution scenarios
Quickly run a new hire quote with built-in New Hire Worksheets
Customize your quoting experience with your agency's logo and colors
Export your quote to PDF, Excel, or PowerPoint
Drill down into rate and benefit details for your clients
No matter where you are – in your office on your desktop, at a client's office on your phone or tablet, or virtually anywhere else – WBQuote
Lite
delivers. If you need to dig deeper, you can easily jump into
WBQuote
to get a Wrap or Ancillary quote.
Support from Word & Brown
Word & Brown is committed to providing brokers with the technology, service, and support you need to be more successful. To schedule a demonstration of the full power of WBQuote
Lite
– or to learn more about all of the tech advantages available to brokers from Word & Brown – contact your Word & Brown representative or any of our
six regional offices
. We're here for you.
---
Most Recent Articles
---