Email Marketing and Automation for Insurance Brokers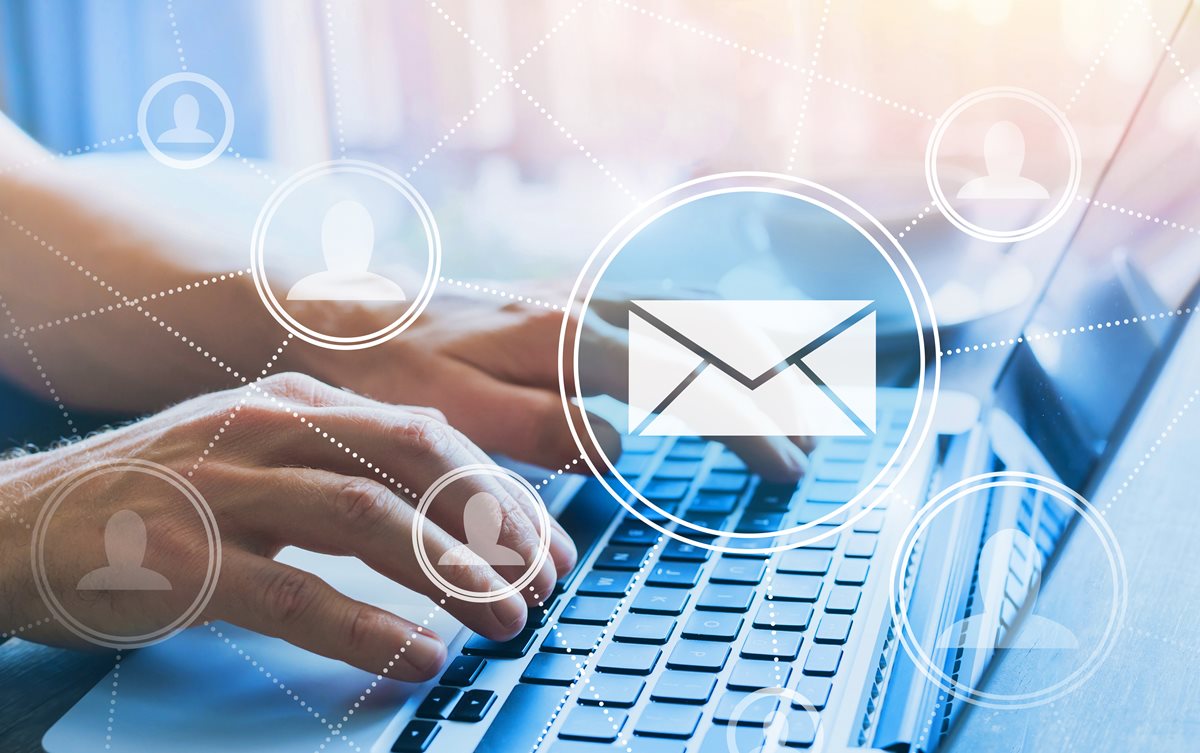 To compete effectively in today's market, it's important you stay connected with your clients and prospects. If you're helping them stay up to date on what's happening locally with health insurance, employee benefits, and regulations affecting their businesses, they're more likely to think of you in the future. You want to be top of mind when they have questions or want to add new benefits for employees.
Email marketing can help. But you may be asking, "What messages should I prioritize?" or "Should I do it myself, or consider other options?" We have answers to both.

Messages to Prioritize
Your email arsenal should include, at a minimum, these seven messages:
Welcome email: Every new client should get a message welcoming them as a customer.
Thank you email: If your prospect has now become your client, say thanks. Or, send a thank you after responding to a quote request or a renewal of existing business.
Happy birthday email: Don't just send birthday wishes to the owner or lead HR contact; send an email to all of your key contacts at the firm.
Quarterly or semi-annual newsletter: Maintaining contact with your clients (and prospects) throughout the year is a marketing best practice. Develop a newsletter and send it quarterly or semi-annually to remind your clients of everything you offer – and everything you can do to help them and their employees. Talk about what's new and how it might help your client or employees address their changing needs.
Check-in/feedback email for existing clients: If you don't send a regular newsletter, send a periodic check-in message and a request for client feedback to confirm they are getting what they need from you. You can also use this message to solicit any referrals they may have or generate testimonials you can use in future marketing efforts. If you include a survey in your message, be sure to be concise, and give an estimate of how long the survey may take (no more than three minutes is ideal). Offer an incentive for a response.
Check-in email for past (non-current) clients: While not as important as current customer outreach, sending a check-in/follow-up message to those with whom you have connected in the past can sometimes help you warm up a cold lead. If the person/company wanted a quote but wrote the business with a different broker, your outreach could come as their renewal is approaching – opening the door to potential new business.
Renewal reminder email for clients: You might consider more than one message ahead of a customer's renewal. A drip campaign can be effective. Remind customers of the benefits of working with you, and talk about any savings that might be available if they switch plans (because of an upcoming rate change) or move to bundle ancillary with medical.
Get Help from Marketing Automation
You can certainly try to create, track, distribute, and follow up on your email efforts on your own; however, using a marketing automation platform is usually more efficient.
Email marketing automation can help you:
Tout your ability to help prospects and customers in a variety of ways
Send one-off messages or quarterly, semi-annual, or annual messages
Express thanks – as a follow up after a quote, an employer presentation, or group enrollment
Update clients about changing regulations, compliance news, or provider networks
Deliver valuable information about carrier rate changes
Communicate your availability whenever clients want to make a change – such as when they hire a new employee, add or remove a dependent, or an employee leaves (and needs a quote for individual or short-term coverage if not electing COBRA)
Follow up on a quote – if you offer online quoting, you can automate your follow up to find out if your prospect has any questions or wants a second quote for different coverage or coverage from a different carrier
Remind customers of an upcoming renewal – a quick message in advance of your planned outreach (and a request to schedule a meeting to discuss what's changed for the employer and/or their employees)
Send well wishes – about an approaching birthday, holiday, or other message
PC Magazine published an online comparison
of email marketing software options in August 2022. Another recent
comparison developed by QuickSprout
may also help you find the right match to your email marketing needs.
Whether you're just starting out as a health insurance broker or you've been working in the industry for years, email marketing can play an influential role in your communications with clients and prospects. It can also give you more time to focus on what is really important: sales.

Word & Brown Can Help, Too
Working with the right General Agency can also help you write more and earn more. Word & Brown General Agency has been a valuable partner to brokers since 1985. More than just great service, we do it all: quoting, sales, enrollment, underwriting, tech, compliance, training, marketing, and more. We will help you grow your business and keep customers coming back, year after year.
If you're already working with us, contact your Word & Brown representative to see how we can help you further expand your sales. If we're not working with you,
contact us
to find out how you can get started.
---
Most Recent Articles
---