7 MarTech Trends in 2022 for Insurance Brokers to Know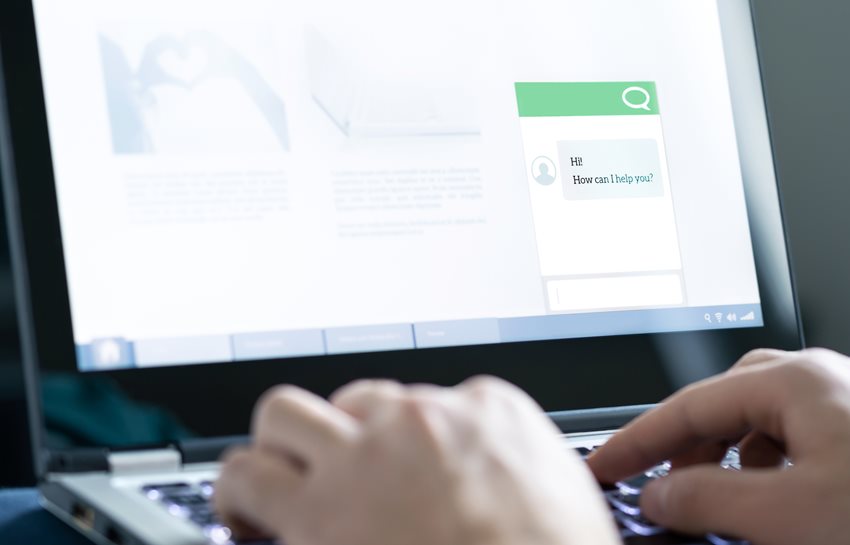 2022 could prove to be a transformative year in the technology space, with trends and adoption picking up for automation, chat bots, voice search, and more. In this article, we will break down the top trends for insurance brokers to be aware of, and potentially leverage, in 2022.

Insurance Tech Trends 2022
1. Chat bot adoption likely to rise:
As we alluded to last year, the use of
automated chat bots
is predicted
to rise significantly in 2022
. Consumers are becoming more familiar and comfortable using chat bots when engaging with businesses online. Gartner projects that in 2022 at least 70% of "white collar" workers will interact with a chat bot at least one time per day. Since chat bots can serve a wide variety of support and marketing functions on your website, now would be a great time to discover ways to incorporate chat bots on your website to streamline client services and digital acquisition activities.
2. Voice Search gaining steam
: Recent
Statista search data
shows that over 60% of searches in Google are from mobile devices. Voice search currently makes up about 20% to 30% of mobile searches, and that percentage is expected to continue its growth similarly to how mobile search use has. As users more frequently adopt voice search technology like Siri, Alexa, and others for more everyday tasks voice search will become more common. Some ways you can prepare for the likely voice search growth is to create content that responds directly to popular question-based voice searches.


For example:
What Is the Difference Between an HMO and PPO?
Who is the Best Group Health Insurance Broker in (city_name), California?
Publishing content that responds to likely voice search-related queries is a great way to "future proof" your website.
3. Increases in Digital Advertising Ad Spend:
Since the pandemic began in 2020, both the reach and spend levels for out of home and other traditional ad channels have decreased. This has caused marketers to adapt and change both strategic decision-making and budgetary allocations. This shift has created an influx of ad spend dollars toward digital marketing channels like paid search and paid social media. More advertisers in the marketplace and an increase in spend will make it imperative for advertisers to have optimized campaigns in order to maximize reach and engagement. If your agency is looking to start paid advertising campaigns or optimize existing ones, check out our previous article on how
keyword research and content optimization
can help you increase your return on investment.
4. Social Media Marketing as Extension of Business:
A Sprout Social
Index report
noted that after following a brand on social media, 91% percent of users visit the brand's website or app, a whopping 89% will buy from the brand, and another 85% will at least recommend that brand to a family or friend. Data points like this suggest that social media will continue to be a vital component of businesses' digital marketing efforts. This is especially true for consumer and e-commerce brands. The biggest trend that insurance brokers and agencies can leverage in 2022 is the increase in one-on-one communication with customers via social media. Many customers and clients now have the expectation that brands use social media channels as an extension of their customer and client services outreach. If you do not already have someone at your agency to monitor and respond to incoming social media chat messages and requests, now would be a great time to start. Think of the social media platform as an extension of your agency and potentially a new client's first interaction with your business.
5. Increased Use of Personalized Experiences:
This one has been brewing for a while. With the advancements made in technology across mediums like streaming music, TV, and digital users now have a heightened expectation for personalized experiences. This is leading more and more companies to create personalized user experiences based on past or future predictive behavior. Studies have shown that up to
16 percent of consumers
experience frustration when companies do not remember their preferences based on their previous purchase history or website visit. The expectation for consumers is now for brands to use whatever personalized data they have about their customers to create better user experiences. Simple ways you can implement this at your agency are to welcome back clients with a first name in any client login portals or send personalized email campaigns for client birthdays or anniversary dates to commemorate the beginning of your partnership.
6. More AI Powered Marketing Campaigns:
While "the robots" aren't coming for our jobs just yet, expect to see more Artificial Intelligence (AI) in marketing campaigns. Content marketing is one of the areas where there is likely to be an increase in AI use. When AI is done right, the user may not even recognize that the campaign or piece of content they are interacting with was created using artificial intelligence. This process requires that AI be used in multiple areas of a company's tech stack to ensure insights about an individual user can be fully understood. Humans can then review product or content marketing content for accuracy before approving the experience for user consumption. This will likely be a transformative year for
artificial intelligence marketing
experiences, with improvements in quality and overall user experience likely to be gained by expanded use
.
7. Data security and privacy will become even more critical:
In 2020, Statista reported more than 1,000
cases of security breaches
in the United States. This ultimately affected over 156 million U.S. consumers. In order to help avoid these breaches, protections have been put in place like the General Data Protection Regulation (GDPR) in order to create standards and regulations to keep large and small companies compliant with security best practices. The regulation has the main goal to give customers and users total control over their data by informing them about a websites data collection practices. You probably see this practice in your regular internet use by sites showing you their data collection disclaimer and allowing you to accept or decline use of the site.
In 2022, look out for the increase in additional security
features like Two- Factor and Multi-Factor Authentication
. This is the process where in order to login to websites or native apps, you are required to use an additional layer of authentication. This is typically done by receiving a text message or call to your cellphone or even a secondary email to retrieve an additional code to complete the login process. Biometric factors like a fingerprint or retina scanning are also additional commonly used authentication layers. If you are not already leveraging a form of multi-factor authentication, 2022 could be a great year to start as the need for data privacy and security grows.
About the Author: Kalup Alexander is Digital Marketing Director for The Word & Brown Companies. He holds a Bachelor of Arts degree in New Media Communications and Marketing from Oregon State University, and has been at Word & Brown since 2014.
---
Most Recent Articles
---