FEATURED ARTICLE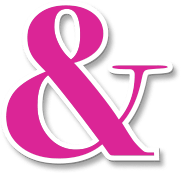 Get a recap of NABIP's latest Capitol Convention and the national trade association's federal legislative priorities for the 118th Congress.
Tips for hosting webinars for existing clients and new prospects.
Industry news post for March 2021: Biden Asks Supreme Court to Uphold ACA, Reopens Marketplaces
On March 11, 2021, President Biden signed the $1.9 trillion American Rescue Plan (ARP) Act into law. The passage of this law brings significant changes to the health insurance industry, which are arguably some of the biggest we've seen since the introduction of the ACA in 2010.
In this article, we discuss ways that you can strategically use keyword research to drive your content marketing strategy.
Word & Brown's free mobile app, WBBroker, is the fastest, 100%-secure way to manage your business whenever you're on the go. It puts all of the technology you need at your fingertips.
In our continuing series of updates on "news you can use" on technology-related topics, below is the latest information from Account Management.
The Supreme Court is hearing a case against the Affordable Care Act (ACA) for the third time since the ACA's inception in 2010. Uncover the latest challenges to the law and details of the case, as the court approaches its decision this summer.
---