Top Health Insurance and Word & Brown News Stories of 2021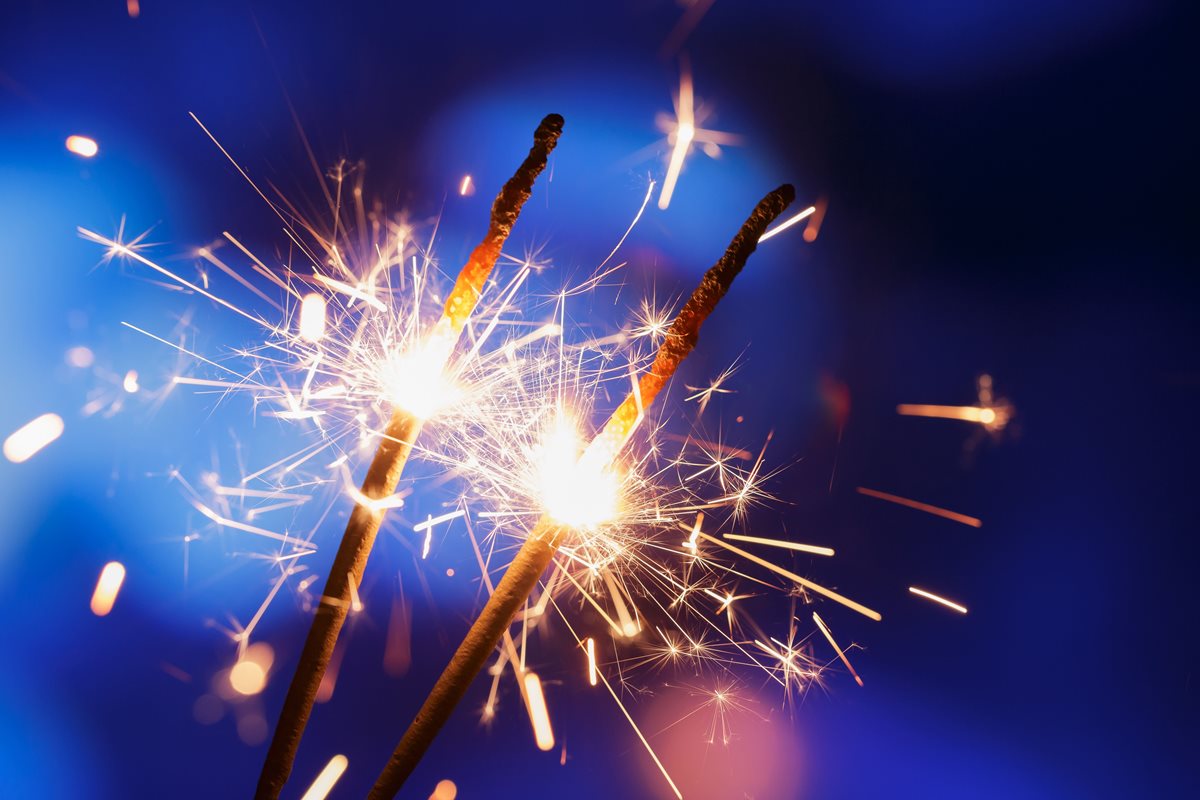 As we near the end of 2021, it's a good time to reflect on some of the major news for Word & Brown General Agency and our industry. Here's an abbreviated summary.
Word & Brown News
It has been an outstanding year for Word & Brown brokers and the General Agency, too. In spite of global supply chain interruptions and the ongoing impact of the COVID-19 pandemic, we have endured. Among the highlights are the following:
Leadership Change:
John Word and Rusty Brown announced in December a change at the top for the General Agency. Word & Brown's Jessica Word has been appointed Chief Executive Officer, while Marc McGinnis is the new GA President.
Jessica had been President of the GA since 2013, after having worked extensively throughout the organization since 2000. For seven years, she led GA Operations, managing small- and mid-sized Group Underwriting, Individual and Family Plan Underwriting, Product Management, Broker Services, Customer Care, and Plan Maintenance.
Marc McGinnis was previously Senior Vice President of Sales and Strategic Client Management, a role he assumed in 2020, leading new broker relationship development and expanding sales, including oversight of Word & Brown's six regional offices and high-profile partnerships. Prior to rejoining the GA in 2015, Marc was a regional sales leader at Word & Brown's former sister company, CONEXIS, for 16 years.
In addition to her leadership role at Word & Brown, Jessica Word is a member of the California Chamber of Commerce (CalChamber) Board of Directors, the Board of Directors at the Center for Leadership at California State University, Fullerton, and an active member of the Orange County Chapter of the Connected Women of Influence. She is the lead for the National Association of Health Underwriters (NAHU) first-ever Technology Committee. Jessica is a multi-year nominee for the
Orange County Business Journal
Women in Business Award and Innovator of the Year and has been recognized by
CEO Today
and
Employee Benefit Adviser
for her insurance industry contributions.
Marc McGinnis was honored in 2021 by the Connected Women of Influence with its "Catalyst for Change" award. The group's mission is to build a strong, professional community that fosters growth, support, and collaboration through the development of high-performing relationships, alliances, and collaborative partnerships among women leading people, projects, teams and companies. Marc was recognized for supporting the advancement of businesswomen and a record of successfully mentoring and supporting women in the insurance industry.
We congratulate Jessica and Marc on their well-earned promotions.
Week of Webinars and Carrier Con:
We hosted two major online events – helping brokers gain needed credits to maintain their state licenses and prepare for peak season.
Our annual Continuing Education (CE) event for California brokers,
Week of Webinars
, returned for its fourth year in 2021. The agenda featured 13 presentations, including 10 new courses. We issued more than 8,800 CE Credits to 1,300+ attendees. More than 220 attendees took part in
all
13 CE courses offered this year.
Carrier Con:
The 2021 event featured an expanded program over three days during August. Medical and Ancillary carrier, third party administrator, and product information was shared for both California and Nevada brokers – to help them expand sales and boost renewals during Fourth Quarter and early 2022.
Return of Live Events:
For the first time in a long while, Word & Brown hosted some of its own events, in person, this year and supported eight golf tournaments (including the Barney & Barney Bay Area Golf Classic and Barney & Barney Foundation Orange County/LA Golf Classic, among others). We held in-person broker appreciation events across multiple regions and supported broker partner events like the Bolton Foundation Throwdown (a cornhole tournament). We also continued to lend support to our health underwriter association partners, who held seven virtual conferences/symposiums and one in-person expo. We look forward to doing even more in 2022.
Don't Fear the Forms:
Our annual "Don't Fear the Forms" webinar series to help brokers and their clients prepare for required annual Affordable Care Act (ACA) employer reporting to the IRS kicked off in December. Led by Senior Compliance Analyst Rene Gonzalez, the webinar includes valuable information on who is required to file reports, the deadlines, and more. A second webinar is set for January 19, 2022.
Follow this link to register
or to view the recorded webinar.
HITRUST Certification – for a Second Time:
Word & Brown and its sister company, CHOICE Administrators, announced in August that they have again earned Certified status for information security from HITRUST. They first earned HITRUST Certification two years ago.
HITRUST Certified™ status demonstrates that certain systems used by Word & Brown and CHOICE Administrators have met key regulatory requirements and industry-defined requirements, and that they are appropriately managing risks. This achievement places The Word & Brown Companies in an elite group of organizations worldwide to earn this certification. By including federal and state regulations, standards, and frameworks, and incorporating a risk-based approach, the HITRUST CSF Certification helps organizations address these challenges through a comprehensive and flexible framework of prescriptive and scalable security controls.
General Agency co-founder John Word said, "Our certification is not just a semi-annual review, it's a reflection of our ongoing commitment to meet higher security standards and stay ahead of evolving cyber threats." Co-founder Rusty Brown noted, "We know if our systems are protected, our brokers and their clients are protected, and others doing business with us are also protected."
To stay up to date on what's happening at Word & Brown throughout the year, watch your in-box and be sure to read our emails, monthly newsletter, and Broker Blog posts.
Industry News
The industry continues to face challenges related to – and apart from – the effects of the COVID-19 pandemic. Among the highlights (or lowlights, depending on one's point of view) were the following:
Vaccines, Variants, and Boosters:
Federal authorities have approved or authorized three vaccines thus far to prevent COVID-19: Pfizer-BioNTech, Moderna, and Johnson & Johnson's Janssen. The Pfizer vaccine is recommended for all ages (5+), while Moderna and J&J are authorized for individuals 18 and older. Booster doses are available for all adults, and the Centers for Disease Control and Prevention (CDC) is now recommending them for 16- and 17-year-olds, too.
As of December 2, 2021, more than 31 million people in California – or 79% of the state – has received at least one COVID-19 dose. Nearly 63.5% of the state's population is fully vaccinated. The group with the highest percentage of vaccination is those 65 years and over, followed by 50-64, 18-49, and 17 and under.
In Nevada, 66% of residents have had one vaccine dose, while 54% are fully vaccinated.
New Hampshire has the highest level of residents with one vaccine dose: 88%. Following closely are Massachusetts (86%), Vermont (85%), and Connecticut (84%).
Vermont has the highest percentage of residents who are fully vaccinated: 73%. Connecticut, Maine, and Rhode Island follow with 72%. Massachusetts is 71%.
The states with the lowest percentage of vaccinated residents are Alabama, Georgia, Idaho, Indiana, Ohio, Louisiana, Mississippi, and Tennessee; all below 60% for partially vaccinated and below 50% for fully vaccinated.
The CDC says that COVID-19 vaccines do not create or cause variants of the virus that causes COVID-19. Instead, vaccines can help prevent variants from emerging. Variants happen because the virus causing COVID-19 is constantly changing through a natural ongoing process of mutation.
The omicron variant has been detected in more than 20 states (including California) to date; however, there is optimism about its likely impact on those who are fully vaccinated. Symptoms for those testing positive for omicron have been mild thus far. For those not vaccinated, the risk is greater.
Employer Mandates:
The Department of Labor's Occupational Safety and Health Administration (OSHA) requirement for employers with 100 or more employees to ensure workers are fully vaccinated (or tested weekly) has been put on hold. The proposed mandate prompted lawsuits across the country, and the U.S. Supreme Court will likely have to rule on the vaccine and testing order's ultimate validity. In the meantime, the U.S. Senate voted 52-48 on December 8 to repeal the vaccine mandate for private businesses. However, the Democrat-controlled House of Representatives is not expected to take up the measure. President Biden would likely veto it, if it did pass both chambers.
Carrier Stock Performance:
In spite of the COVID-19 pandemic (or, perhaps, because of it), some of the country's top health insurers have seen a run-up of their stock prices during 2020-2021. Anthem, Centene (parent of Health Net), Cigna, CVS Health (parent of Aetna), Humana, MetLife, and UnitedHealth (parent of UnitedHealthcare) are all featured in our
September Industry News blog post
. Some of these companies are also mentioned in other's articles about investing in 2022.
ARP Act:
The American Rescue Plan Act (ARP Act), also called the COVID-19 Stimulus Act, is considered by many to be a sixth round of support to help Americans deal with the broad effects of the COVID-19 pandemic. Arguably, the biggest change for our industry was to COBRA law. Traditionally, under COBRA, a person who loses eligibility for group health plan coverage is given the opportunity to continue benefits for a certain period (18-36 months, depending on the situation). Federal COBRA generally applies to employers with 20+ full-time employees, based on working days in the prior calendar year. Persons continuing health coverage through COBRA generally pay the entire gross premium – what the former employer contributed and what the employee contributed plus an admin fee. However, the ARP Act
temporarily
changed that.
The ARP Act legislation included funding for 100% federal subsidies of federal COBRA premiums for "Assistance Eligible Individuals" (AEIs) for six months, from 4/1/2021 through 9/30/2021. Eligible AEIs included those who lost coverage due to either an involuntary termination of employment or a reduction in hours resulting in a loss of coverage eligibility. To subsidize COBRA premiums, employers with fully insured plans needed to front payments for COBRA premiums for AEIs during the 4/1 to 9/30 window, with reimbursement to follow via tax credits from the IRS.
The ARPA also included optional adjustments to Dependent Care FSA election amounts, expansion of the Paycheck Protection Program (PPP), changes to Premium Tax Credits/subsidies for individual plans purchased on a state exchange (like Covered California or Nevada Health Link), an extension of federal pandemic unemployment assistance, and paid leave changes. For additional details on the broad provisions of the ARP Act, refer to Word & Brown Director of Education & Market Development
Paul Robert's column
on our website.
Compensation Disclosure:
Perhaps the biggest news items affecting brokers and agents this year is the new disclosure requirement effective this month. As part of the
Consolidated Appropriations Act
signed into law in 2020, health insurance professionals must now disclose their commissions to clients, in writing, in advance of a sale. The new law applies to contracts entered into on or after December 27, 2021, if the broker reasonably expects to earn more than $1,000 in "direct compensation" and/or more than $250 in "indirect compensation" from the health plan or insurance carrier.
The disclosure requirement generally applies to
all types of health insurance
– across all market segments (Small Group, Large Group, IFP, self-funded plans, fully funded (traditional) plans, FSAs, HRAs, etc.). Brokers must keep disclosures accurate and up to date; any changes in commission must be disclosed within 60 days.
Word & Brown has developed a
Broker Transparency Disclosure
to help ensure compliance with the new law, in the absence of regulatory guidance on some outstanding issues. (These include: (a) whether the law applies to plans quoted/sold on or after 12/27/21 – or if the law applies to business
effective
12/27/21 or later; (b) what does a compliant disclosure document look like; (c) how "indirect compensation" and "direct compensation" are defined; and other questions. Model Notices have not been shared by the Department of Labor, and it's unknown when they may be forthcoming.
The Broker Transparency Disclosure template is customizable, so you can enter your name, your client information, and your logo. Word & Brown recommends you keep a record of all disclosures to document your compliance with the new law. For further details on the requirements, refer to
Paul Roberts's November 2021 Compliance column
.
To ensure you are always up to date on what is going on in the insurance industry, visit our
Newsroom
on the Word & Brown website. We routinely post carrier, health care, and related news.
---
Most Recent Articles
---