FEATURED ARTICLE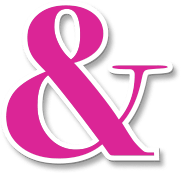 Business Insurance has selected The Word & Brown Companies among its "Best Places to Work in Insurance" for 2022.
The latest information on Large Group from Blue Shield of California.
In this article, we will break down the top MarTech trends for insurance brokers to be aware of, and potentially leverage, in 2022.
Learn how your clients can qualify for COVID-19 test reimbursement.
California's most-recent attempt to pass "single payer" legislation in California failed, for the sixth time, in January 2022. Learn about California's recent AB 1400 proposal, and take a deeper dive into "single payer" methodology for Californians and the country.
By February, most taxpayers have received one or more IRS Affordable Care Act (ACA) tax forms providing information about the health coverage they maintained and/or were offered during the previous year. Here's what you need to know, and how to help employees with these forms.
We're once again sharing the latest "news you can use" concerning Ease, the online enrollment platform specifically designed for health insurance brokers focused on the 2-250 employee marketplace.
---