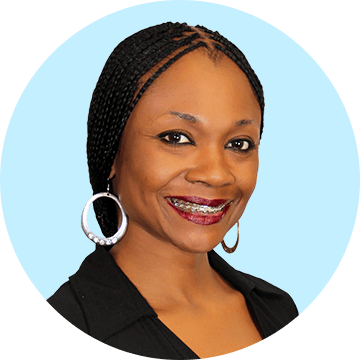 Dientre Le'on
Director of Broker Resources
Proud Employee Since 1989
---
As Director of Broker Resources, Dientre Le'on has broad responsibilities that engage departments across the organization in addressing the needs of brokers. Her team tracks and reports competitive business trends, facilitates management of new carrier onboarding and new product initiatives. Dientre also oversees content development for Word & Brown's Health Plan Reference Guides, content management of forms and documents and coordinates sales, underwriting, and broker training.
Dientre's department collaborates with finance and legal teams to ensure business needs for commissions and contracting are accurately tracked, assisting in issue resolution and follow-through when needed.
Dientre began her career at Word & Brown in 1989. She transitioned into marketing, working as a Marketing Administrator from 1996 to 2002. She moved into Market Development and, later, Strategic Business Development before joining Broker Services in 2004. She was promoted to Broker Services team lead in 2005 and supervisor in 2007. Dientre became Manager of Broker Services in 2008 and was named Director in 2013.
---