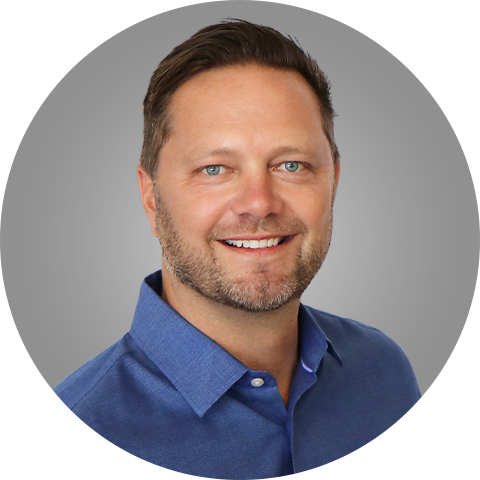 Marc McGinnis
President
The Word & Brown General Agency
---
Marc McGinnis is President of Word & Brown. Prior to his promotion in December 2021, he was Senior Vice President of Sales and Strategic Client Management, where he managed all sales across the general agency's six regional offices in California and Nevada, while providing strategic oversight of key agency and high-profile partnerships.

Previously, Marc also supervised leadership for the Underwriting, Plan Maintenance, Broker Services, and Account Management departments. These teams work collaboratively to provide sales, enrollment, case review, and other assistance to brokers in their delivery of employee benefits products and services to employers, employees, and dependents.

Marc returned to Word & Brown in 2015 to serve as Director of Compliance and Partnership Relations. Before that, he was Regional Vice President at CONEXIS, the benefits administrator formerly a part of The Word & Brown Companies. He first joined Word & Brown in 1996 as a benefits consultant and sales representative.

The Connected Women of Influence honored Marc with its "Catalyst for Change" award in 2021. The group's mission is to build a strong, professional community that fosters growth, support, and collaboration through the development of high-performing relationships, alliances, and collaborative partnerships among women leading people, projects, teams and companies. He was recognized for supporting the advancement of businesswomen and a record of successfully mentoring and supporting women in the insurance industry.

Marc earned his Bachelor of Science degree from California State University, Fullerton, and has a Certified Financial Consultant® designation from the Employers Council on Flexible Compensation.

---