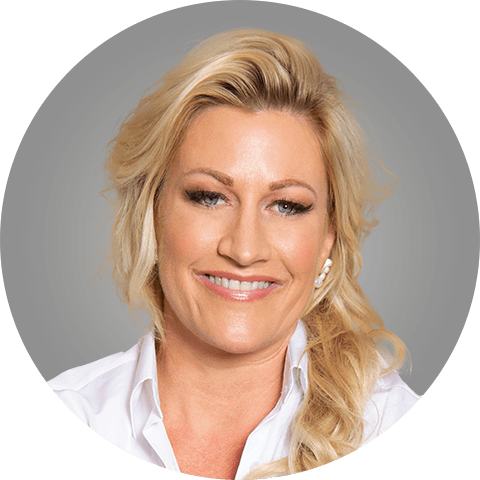 Jessica Word
Chief Executive Officer
The Word & Brown General Agency
---
Jessica Word is Chief Executive Officer (CEO) of the Word & Brown General Agency, the recognized leader in developing and distributing comprehensive health benefit plan models and insurance solutions through licensed brokers.

She was named CEO in December 2021, after serving more than eight years as General Agency President. Jessica's broad experience working across The Word & Brown Companies has given her great insight into different facets of the insurance industry. After working in several departments across the organization while in high school and college, she began her professional career as a renewal specialist with Word & Brown's sister company, CHOICE Administrators, in 2000. Her work highlights include executive management, sales, claims, benefits administration, and broker services. Her thorough understanding of the business led to the implementation of many process improvements to enhance both the broker and consumer experience in the past two decades.

Prior to being named President in 2013, she was Executive Vice President of Operations for Word & Brown, managing small- and mid-sized Group Underwriting, Individual and Family Plan Underwriting, Product Management, Broker Services, Customer Care, and Plan Maintenance.

In addition to her leadership role at Word & Brown, Jessica is a member of the California Chamber of Commerce (CalChamber) Board of Directors. She joined the business group in 2020. She is also a member of the Board of Directors at the Center for Leadership, California State University, Fullerton (CSUF), and an active member of the Orange County Chapter of the Connected Women of Influence. Jessica previously served as Vice President of Communications and Public Affairs for the Orange County chapter of the California Association of Health Insurance Professionals (CAHIP), previously known as OCAHU.

Jessica was selected by the Orange County Business Journal (OCBJ) as one of its six 2022 honorees in the 28th Annual Women In Business Awards. She was recognized for her significant contributions to Word & Brown, her profession, and the Orange County community. Also in 2022, she was acknowledged by the National Association of Health Underwriters (now the National Association of Benefits and Insurance Professionals, NABIP) with the J.A. "Jack" Ferguson Associate Company award for her outstanding support of the association, including service as lead for its first-ever Technology Committee.

Jessica was an Excellence in Leadership Development Honoree (for Innovation) in 2020 by CSUF's College of Business and Economics. She served as a mentor for the CSUF Titan Women's Collective for the Center for Entrepreneurship, serving women in their senior year. She was a CEO panelist in 2019 for the "Connected Women of Influence" event in Orange County. Jessica is a multi-year nominee for the Orange County Business Journal Women In Business Award and Innovator of the Year Award.

Jessica's contributions to the insurance industry led to recognition by CEO Today magazine in 2019 as a health care CEO award winner. She was named in 2018 one of the "Top Women in Benefit Advising" by the editors of Employee Benefit Adviser. She was recipient of a Bronze Stevie® Award for Women in Business in 2015. Jessica regularly contributes to industry publications including California Broker, Employee Benefit News, and American Benefit Specialist published by NABIP, as well as the Orange County Business Journal.

Jessica earned her Bachelor's degree in Business Administration from California State University, Fullerton. She has a Registered Health Underwriter (RHU) designation.
---