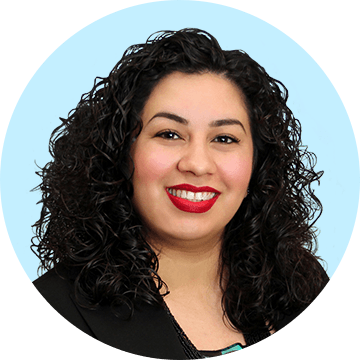 Lydia Robledo
Director of Underwriting
Proud Employee Since 2004
---
In her Director of Underwriting role at Word & Brown, Lydia Robledo is responsible for Small Group and Large Group Underwriting and Individual & Family Plans (IFP).
Lydia provides strategic direction and oversight of operations to ensure organizational best practices, continuous improvement of operations, and achievement of the highest levels of customer satisfaction.
A licensed accident, health, and life insurance agent, Lydia understands the challenges faced by brokers. She routinely partners with Sales, Customer Care, and other Word & Brown departments to develop tools and resources to help brokers increase new business and enhance their service to clients.
In 19 years at The Word & Brown Companies, Lydia has earned multiple promotions and recognition for her work. She joined the organization's former employee benefits administration division in 2004 as a call center service representative, earning two promotions before transitioning to Underwriting in 2006.
---